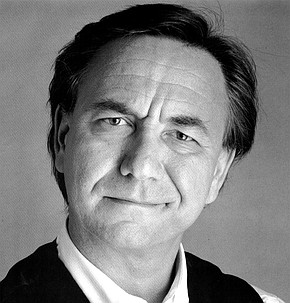 Will Durst is an award-winning, nationally acclaimed columnist, comic and former sod farmer in New Berlin, Wisconsin. For a calendar of personal appearances, including his new one-man show, "Durst Case Scenario," please visit willdurst.com.
Recent Stories
It's way past time to congratulate the baby Jesus on the anniversary of his birth.
President Donald Trump has failed at many endeavors: casinos, airlines, universities, steaks, wine, vodka, board games, two marriages, armed forces physicals, White House Communications Department staffing, convincing foreign countries to build boundary structures.
Many readers have protested this column's tiresome history of taking cheap shots at the expense of our 45th President.
We now offer up a few choice words concerning the continuing investigation being conducted by Special Counsel Robert Mueller, and those words are: Happy Birthday, baby!
Robert Mueller has many questions for the president.
The followers of Donald Trump are many things.
And once again the crowd goes wild with a bad case of March Madness.
Do not be deceived into thinking that reclaiming the U.S. House of Representatives in November is a fast- break, slam-dunk because if anybody could blow a lead this late in the game, it's you, Democrats.
President Donald Trump tossed out some wacky nonsense about arming teachers, which encouraged the press and public to go nuts debating this ludicrous suggestion, totally ignoring commonsense remedies like banning civilians from purchasing weapons whose sole function is to kill the most people in the shortest time possible.
We all know what "cherry picking" is — sifting through available evidence to pluck out the bits and pieces that support one particular narrative while ignoring everything that reinforces the contrary.