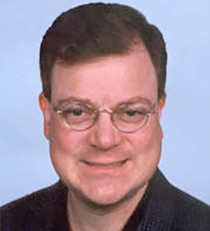 Tom Purcell, author of "Misadventures of a 1970's Childhood" and "Wicked Is the Whiskey," is a humor columnist and is nationally syndicated. Send comments to Tom at Tom@TomPurcell.com.
Recent Stories
"Thanksgiving is the time of year when we reflect on our incredible blessings, but many Americans aren't feeling very thankful?"

Among today's most regrettable trends is the dying art of effective humor and satire in politics.

Last Saturday morning, I heard police cars and ambulances racing past the coffeehouse - headed, I now know, to the tragic scene at the Tree of Life Synagogue just 4 miles away, where innocents were targeted as they worshiped.
Like millions of Americans, I often took my incredible freedoms for granted - until I visited Saudi Arabia.

Say it ain't so: Alcohol in moderation is bad for us again!

"If younger generations don't know why and how America is such a great nation, we are doomed!"

With all the vitriol in our politics - with all the disagreement that is tearing our country apart - we could all use some levity about now.

"Republicans like to talk about fiscal discipline, but when they have control of Congress they spend like drunken sailors!"

Despite a 2010 law that requires federal agencies to describe rules and regulations in plain language, most government writing is STILL unintelligible. I met with my federal-bureaucrat mole, Deep Gib-berish — and his interpreter — for answers.

On Sept. 11, 2001, I was driving along the Beltway to a Falls Church, Virginia, office building when a radio announcer said a plane had flown into the North Tower of the World Trade Center in New York City.