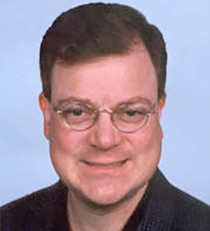 Tom Purcell, author of "Misadventures of a 1970's Childhood" and "Wicked Is the Whiskey," is a humor columnist and is nationally syndicated. Send comments to Tom at Tom@TomPurcell.com.
Recent Stories
We'll celebrate Dr. Martin Luther King Jr.'s birthday and legacy next week. In these angry and divisive times, we all could benefit by reminding ourselves of his words' truth, civility and wisdom.
I love Christmas. I love it because my mother has worked hard to make the day magical and eventful for her family for more years than she will permit me to share!
Merry debt-fueled Christmas, America! According to a recent NerdWallet study, nearly 40 million Americans are still struggling to pay off credit-card debts from last Christmas.
Much like small-town doctors years ago, he isn't paid by a third-party insurance firm. He's paid by me, directly, at a reasonable $115 monthly.
"Thanksgiving is the time of year when we reflect on our incredible blessings, but many Americans aren't feeling very thankful?"

Among today's most regrettable trends is the dying art of effective humor and satire in politics.

Last Saturday morning, I heard police cars and ambulances racing past the coffeehouse - headed, I now know, to the tragic scene at the Tree of Life Synagogue just 4 miles away, where innocents were targeted as they worshiped.
Like millions of Americans, I often took my incredible freedoms for granted - until I visited Saudi Arabia.

Say it ain't so: Alcohol in moderation is bad for us again!

"If younger generations don't know why and how America is such a great nation, we are doomed!"