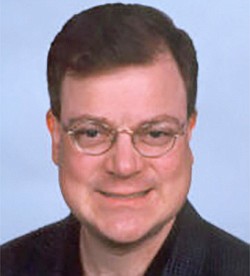 Tom Purcell, author of "Misadventures of a 1970's Childhood" and "Wicked Is the Whiskey," is a humor columnist and is nationally syndicated. Send comments to Tom at Tom@TomPurcell.com.
Recent Stories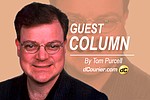 Everything is offensive now — even Halloween.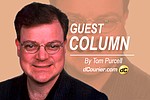 I'm on the fence about this, if you want the truth. You see, more school districts are banning childhood games that were staples when I was growing up in the 1970s.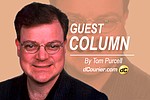 Autumn has arrived. I can't think of a better time to put priorities back in order.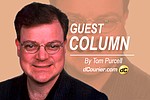 Tom Hanks is right: We should be allowed to start off our days feeling good. Hanks stars as Fred "Mister" Rogers in the movie "A Beautiful Day in the Neighborhood," opening Nov. 22.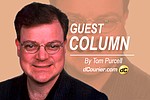 When my retired professor friend told me about it, my alarm bells went off.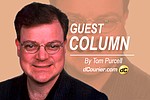 An invasion from outer space might do America some good. And maybe one's coming?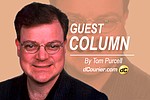 "Sometimes I worry that if I ever can retire and do get Social Security payments, they'll be a lot less than what I've been promised," I said to my CPA, Louie the Number Cruncher.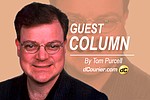 Here's some great news: The American entrepreneur is flourishing again. From 1980 until 2017, "the number of new startups formed each year ... plummeted by half - from almost 15% of all business 35 years ago to barely 8%," according to Forbes contributor David Pridham.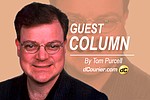 "I can't take it anymore! My social media friends are driving me batty!" "Ah, yes, you speak of a recent Pew Research Center survey that found '46% of adult social media users say they feel 'worn out by political posts and discussions they see on social media' — a share that 'has risen 9 percentage points since the summer of 2016, when the Center last asked this question.'"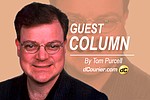 Twelve years ago, when I first visited the Little Sisters of the Poor (LSP) retirement home in Pittsburgh, I was overcome with peace and calm.