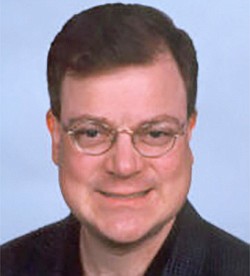 Tom Purcell, author of "Misadventures of a 1970's Childhood" and "Wicked Is the Whiskey," is a humor columnist and is nationally syndicated. Send comments to Tom at Tom@TomPurcell.com.
Recent Stories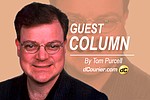 Good grief: Apparently, America has yet to move past the anger phase regarding COVID-19. In 1969, you see, Elisabeth Kübler-Ross described five stages of grief: denial, anger, bargaining, depression and acceptance.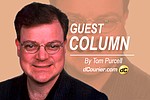 I'm getting a whole-house attic fan installed this week — just like the one my father had installed in my childhood home — and I cannot wait to cool my house using his old-time methods.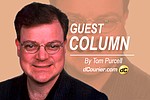 Pope Francis couldn't have said it better. During Monday's Angelus prayer in St. Peter's Square, he told the crowd not to toss out older family members like "discarded material."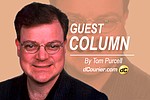 Here's one good thing about the COVID-19 pandemic: Bike sales are booming. I hope that means kids will begin riding in big numbers again.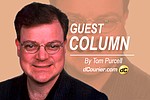 My father's mission was to tame the stupidity out of me - a powerful blessing too few children are experiencing now.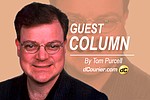 It was a perfect late-spring Saturday. Several members of my large extended family gathered at my parents' house to trim hedges and plant flowers. The sun was out, the skies were brilliant blue and the temperature was perfect for yardwork.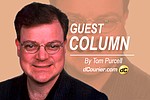 I hope you're doing well. I miss seeing you and my classmates at school every day, but homeschooling is working out well for me.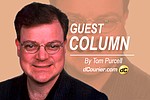 In the outside world, the COVID-19 pandemic is highlighting our divisions. Inside the Little Sisters of the Poor retirement residence in Pittsburgh, it's revealing the power of grace and humility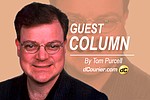 I used to enjoy mowing the lawn. Now it agitates the heck out of me.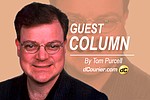 COVID-19 has millions working from home. As a longtime teleworker, let me offer some advice. Working from home has many upsides: no traffic jams, office politics or need for business attire. But a month-plus into this pandemic, many are realizing teleworking's downsides.