Recent Stories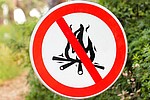 Fire departments in the Greater Prescott area, as well as Yavapai County and the Prescott National Forest, will implement Stage II Fire Restrictions at 8 a.m. Thursday, May 26.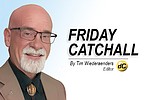 This week I received some emails from folks wondering where their license plate refund is. Yes, money.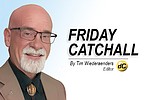 Earlier this week I took a break to walk over to the intersection of Highway 69 and Robert Road. Demolition crews were tearing down the old Circle K there and I needed a photo; it had stood vacant for about two years.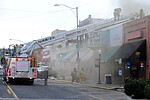 Ten years ago today, May 8, 2012, I received word that fire was gripping Whiskey Row.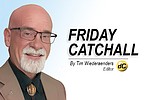 Another wildland fire, more lessons learned. Let's count the ways: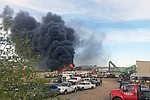 What's all that black smoke on the east end of Prescott Valley? It is a large pile of vehicles burning in the U-Pick-It yard.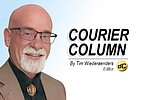 Note – Tim is out of the office this week; he left us with this column from May 2017.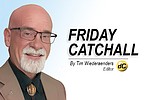 • BUSY BUSY – As we all pray for a little less wind this week, and that the Crooks Fire south of Prescott comes to a quick end without harm or destruction (and let's say, that it stays "south"), consider the amount of information we have at our fingertips.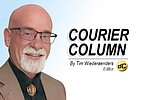 Philanthropy. It is a word that means a desire to improve the material, social and spiritual welfare of humanity, especially through charitable activities.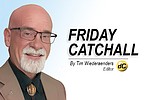 I have watched with interest, it was cringing worthy each time, the developments involving a certain trial on the East Coast over the past three weeks.