Recent Stories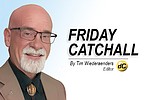 The Friday Catchall: • APARTMENTS – Residents of a local subdivision went before the Prescott City Council this week, urging the city not to approve too many apartment complexes.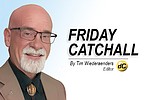 • REALLY? – Just a few thoughts, while cleaning out my mind this week.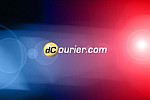 Prescott Police reported Monday that officers were still searching for a suspect in a shots-fired incident near the Grace Sparkes Activity Center in the 800 block of East Gurley Street Sunday afternoon, Sept. 18.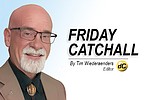 On Thursday, we published an article submitted by the Oath Keepers of Chino Valley. It announced that Sheriff David Rhodes would be speaking to the group, and touted what the group stands for and does in the community.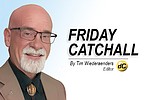 The City of Prescott conducts a lot of events, and their mobile stage – for which they've done more than 500 events – is deteriorating.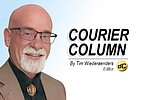 We live in an incomparable town.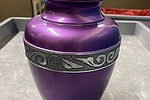 I got a call from the Yavapai County Fiduciary this week. They're the folks who help with final disposition of remains, for those families who cannot afford to bury their loved ones, for example, among other duties.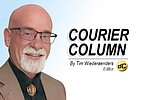 Yes, in our past/present we've seen people who have wonderful ideas and opinions but do not always understand that some government entities are separate...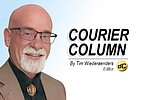 This is somewhat of a departure from the regular Friday Catchall:
Carrie Weldon opened an art gallery at 219 W. Gurley St., Prescott, at the end of July, featuring a wide variety of paintings, as well as butcher block tables and very unique chest tables.