Recent Stories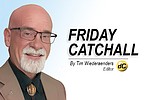 As promised, I received from the City of Prescott its traffic counts and safety numbers for the Gail Gardner Way/Fair Street intersection, where a traffic signal has been proposed to replace the four-way stop.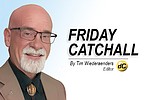 On Sunday, Nov. 19, we detailed for you a citywide (Prescott) study about speed and pending speed-limit increases in some locations. Reader "Dave" of Yavapai Hills replied ...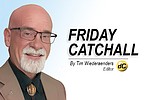 The issue of a possible traffic signal at the intersection of Gail Gardner Way and Fair Street was a hot one at the Prescott City Council this week.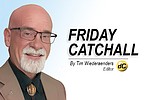 On Saturday, Nov. 11, the community will come together to salute our veterans — current and former servicemen and women. The Veterans Day Parade will step off at 11 a.m. in downtown Prescott, after a 10:30 ceremony.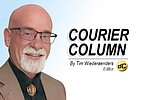 I am sure you've seen the Courier stories about scams and fraud warnings. A look at Courier archives shows an average of two stories per month over the past two years.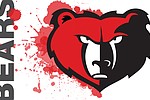 The Bradshaw Mountain High School Bears football team is heading into the 4A State Tournament as the No. 12 seed.
Banks across the country were alerting customers Friday, Nov. 3, that their deposits — such as direct deposits from employers — may be delayed due to a problem processing transactions.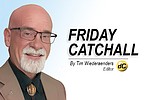 A little surprise cropped up this week on the Yavapai County Board of Supervisors meeting agenda — No. 3 on the Consent Agenda...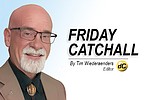 It is sad, almost funny. Only a few times before have I seen people come out of the woodwork so much over a project. The potential widening of Highway 89 for the Granite Dells "narrows" certainly ranks up there.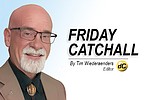 Elections for 2024 are beginning to heat up. We've seen several people cast their hats (figuratively) into the Yavapai County supervisors' ring(s), and now the former Navajo Nation president wants to challenge Rep. Eli Crane in Arizona's largest congressional district.