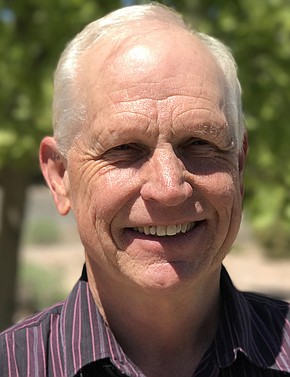 Ted Johnson, Courier Columnist
928-445-3333 Extension: 1106
Recent Stories
Juan Bautista de Anza hiked from Tubac, AZ to San Francisco, CA in 1775. That's quite a hike, especially back then. He followed stream courses such as the Santa Cruz and Gila Rivers, when possible.
The speaker from Indiana said he had hiked extensively in Arizona but had yet to encounter a rattlesnake. Odd, I thought. I haven't seen hundreds but I can't imaging hiking across the Southwest and not seeing a rattlesnake from time to time.
As the tour guide for my parents hiking into Havasupai Canyon, I wanted to get it right. My Mom had never backpacked and my Dad had not done so for many years.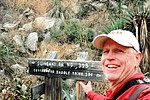 Trail confusion is annoying at best, dangerous at worst. Hiking out of Kartchner Caverns State Park into the Whetstone Mountains, I experienced significant trail confusion.
Timing is critical. March is a time of transition. It could be over 100 degrees in the desert. Yet, it could also be snow-packed above 7,000 feet.
Just as some in our group turned back from reaching the summit of Mt. Wilson, north of Sedona, the glorious views began to open up. Sedona is always scenic but with snow on those red rocks, the affect is enchanting. The view of the San Francisco Peaks was impressive. The breeze sent a constant supply of snowflakes into the air to sparkle all around us. Breathtaking.
As the older brother, I always set the pace on our hikes. Like our Dad, who was always at the head of the pack, I was always in front of my little brother, until my sophomore year in high school, his freshman year. How humiliating!
Hiking through the wild and wooly Mazatzal Wilderness in January involved a number of challenges, not the least of which was route finding. When you hike off the beaten path, it comes as no surprise, really, when you lose the trail.
Made any New Year's resolutions in the context of hiking? Looking back over 2018, see anything to celebrate related to hiking? How about something you'd wish was better from 2018 and you have resolved to make a change to see that improvement become a reality in 2019?
After a fitful night's sleep, we discussed our options.