Sandy Griffis is the Executive Director of Yavapai County Contractors Association. For more information visit: https://ycca.org
Recent Stories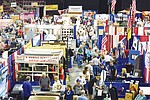 The 41st annual Yavapai County Contractors Association Home and Garden Show is this weekend — May 17-19, 2019, at the Findlay Toyota Center, Prescott Valley.
The holidays are not even upon us yet, and this was the call that came in this week: "Sandy, my husband thinks it is OK to just push every type of food item known to man into the garbage disposal; we are having 'grinding' discussions over this — please help." — Susie and Ted, Prescott
It is spring and time to de-clutter and sparkle. I love cleaning "hacks" and thought I would share some with you that I have tried and use regularly.
Metal has the potential to rust, but you won't find any rotting like there is commonly found in wood...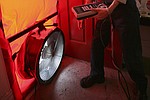 My husband says he feels cold air blowing in through the vents and experiences "cold spots" in our home and he knows this is an invisible problem, he can feel it but does not know what to do.
Now that winter has left us and spring has sprung, YCCA wants to urge you to beware of door-to-door salesmen offering unbelievably low-cost quotes for items such as driveway repairs and resurfacing opportunities, painting opportunities with left-over product and even over-runs of pavers and home alarm companies.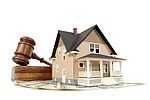 We started a remodeling project, and last week we already received a lien notice in the mail.
Making a quick stop at a local grocery store the other evening to purchase eggs because I wanted breakfast for dinner, I made my way to the check-out area via the ice cream isle.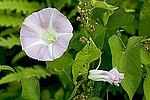 "It's not easy bein' weed-free" and with our wet winter, weed-free will hardly be the case.
At least once or twice a month I receive calls concerning a "jack hammer" noise occurring inside the walls of a house, and the homeowners want to know what is going on.