Ron Anderson, Special to the Courier
Ron Anderson is a local columnist for The Daily Courier.
Recent Stories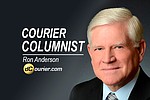 If you reside in the Quad Cities, you are likely to be an unknowing participant in a great domestic battle that currently engulfs us all!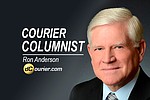 The latest statistics show that Prescott-area hospitals are full of COVID-19 patients to a level where elective procedures are no longer available.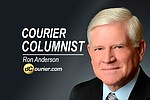 As a member of the National Association of Former Intelligence Officers, I have had the honor of giving classes to students at Embry-Riddle Aeronautical University on intelligence-related topics such as surveillance and escape-and-evasion.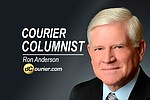 While acting as the broker in charge at three major real estate companies in Prescott I have had the honor of working with numerous charming ladies, many of whom have been in their 60s and 70s.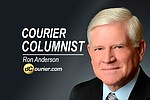 A few weeks ago, I started to gather material for a future novel on 1884 Arizona.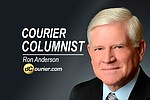 If you, like many thousands of Prescott-area residents, were glued to your TV set a couple of weeks ago watching the vice presidential (VP) debate you heard VP Mike Pence say that the advent of COVID-19 in the U.S. was an absolute result of Communist Chinese efforts.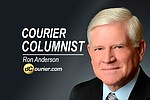 As we watch TV in our Prescott-area homes the news stations are regularly broadcasting updates on what may happen if Donald Trump is re-elected to a second term as president. We hear that "all Hell will break loose!" I wanted to know exactly what that could mean, so I asked a number of friends and acquaintances how they would interpret that statement and its consequences? The results of my research are as follows: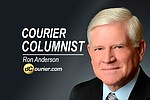 "Devil or Angel, I can't make up my mind which one you are," so says the 1961 record release by Bobbie Vee. This is an appropriate title for some interesting information related to the colorful history of our area, namely the story of the "Ladies of Easy Virtue" of Olde West Prescott.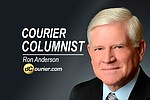 As Prescott-area residents watch the Democratic National Convention, some people say that President Donald Trump is a poor leader. Some people say that Joe Biden has never been a leader of anything. Many Americans blame the current upheaval in our country on "poor leadership," at many levels.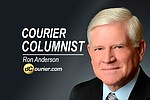 The recent case involving Mr. and Mrs. McCloskey in St. Louis has generated quite a firestorm of comments, both pro and con.