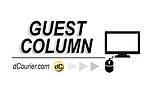 Hurricane Florence tearing up the south Atlantic coast is nothing compared to the hypocrisies tearing up our country over Christine Blasey Ford's accusation that Brett Kavanaugh tried to pull off her clothes at an alcohol-fueled house party when they were teenage minors.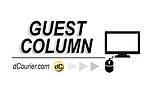 Heading into the midterms, it's a good idea to take stock of what you really want and don't want from "your" government.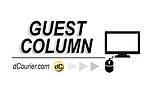 When good people fight for freedom and peace, the rest of us should fight for them.
When government "nudges" people into new behaviors, resistance is often ugly.
The Democratic Party wants you to be so angry that you are embracing violence and ostracizing everyone who disagrees with your views. Leadership doesn't seem to want it to be too obvious.
It's amusing to see liberal Americans "virtue signaling" the world by "apologizing" for Trump for "attacking" Canadian Prime Minster Justin Trudeau.
The problem with the "fake news" meme is that such fabrications exist in two places — online at sites dedicated to creating falsehoods and mainstream news outlets.
Years ago, a propaganda film entitled "Reefer Madness" depicted first-time cannabis smokers turning into instant maniacs, hallucinating, killing and raping after just a couple of puffs.
"So you know all those kids who are dying from eating those laundry pods on YouTube?"
President Trump won the election as a populist.
Arizona Republican Jeff Flake proudly stood before America this week and crowed, "Mr. President, I rise today to address a matter that has been much on my mind, at a moment when it seems that our democracy is more defined by our discord and our dysfunction than it is by our values and our principles."
Your personal information is most likely out there for criminals to use.
The (liberal) image makeover of Sean Spicer is dramatic, flamboyant and, well, very "Hollywood."
The Washington Post headline is absolutely astonishing: "Black-clad antifa members attack peaceful right-wing demonstrators in Berkeley"