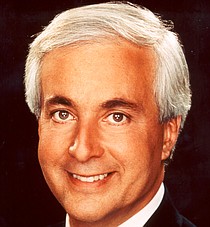 Peter Funt is a writer and speaker. His book, "Cautiously Optimistic," is available at Amazon.com and CandidCamera.com. Contact him at Peter@CandidCamera.com.
Recent Stories

Question 1: "Do you believe that the media purposely tries to divide Republicans in order to help elect Democrats?"
If you're getting ready for summer vacation, here's a handy checklist of things you won't need. A map. Remember those? I'm referring to the kind you got for free at the gas station.
When rational thinking fails or is simply ignored, conflation often takes over. It is, by definition, the merging of two or more different sets of information or opinion into one.
Column
The little girl at the border with tears in her eyes. We saw her on front pages, on TV newscasts and on the cover of Time magazine.
Domino's offers to "insure" your purchase in the event your car is crushed by a tree and you slip on an icy sidewalk causing the pizza you are holding to land in a snow bank.
I've just returned from my summer vacation, which I now take in mid-May so I can use the remaining time until Labor Day to recover.
The 1966 baseball season was particularly memorable in St. Louis, and not just because the Cardinals moved to a new $25 million stadium, hosted the All-Star Game, and every few days sent flame-thrower Bob Gibson to the mound where he won 21 games and struck out 225 batters.
Sometimes it takes a year or more for a president's strengths to come into focus.
What a shame that the people who will profit most from the tempest that was the White House Correspondents' Dinner are the two who deserve it least: Michelle Wolf and Donald Trump.
Now that the nation has a $1.3 trillion budget, lawmakers can resume debate about whether to pinch pennies.