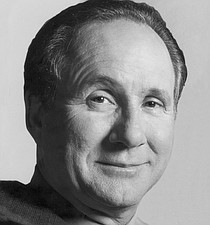 Michael Reagan, the son of President Ronald Reagan, is a political consultant and the author. Send comments to Reagan@caglecartoons.com.
Recent Stories
The president rolled another flash grenade onto our political stage this week, and it sent the Trump Hate Media into a predictable tizzy.
Guess which future leader of the United States said this about illegal immigrants in 2006: "We are a generous and welcoming people, but those who enter our country illegally, and those who employ them, disrespect the rule of law.

The Democrats and their parrots and lapdogs in the liberal media never stop accusing people on the right of being racists, sexists and homophobes.

It was a long, embarrassing day of drama, tears and ugly partisan bickering. But by the end of last week's Senate Judiciary Committee hearing, I came to the conclusion that both Brett Kavanaugh and Christine Blasey Ford had told the truth.

It's surprising that a White House incapable of organizing a two-car funeral — if you believe the mainstream liberal media — is presiding over the most robust economy the U.S. has had in years.
The stories of chaos, craziness and betrayal going on inside the Trump White House are nothing to worry much about.

I love Lindsay Graham. The witty South Carolina senator, who's usually more entertaining than most comedians, has been one of the highlights of the otherwise depressing televised Senate confirmation hearings for Supreme Court nominee Judge Brett Kavanaugh.
Along with his many other daily Tweet targets, President Trump can't stop beating up on Jeff Sessions for being a lousy attorney general.
Am I the only Catholic who thinks the church needs to consider getting rid of the old guard – all the way up to the Pope?

What's the mainstream liberal media's most overblown Trump crisis of the week?