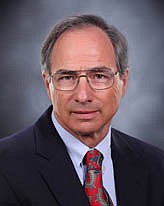 Jordan Kobritz, Syndicated Columnist
Syndicated columnist
Recent Stories
It's not a stretch to say home plate umpires have the most influence of anyone on the outcome of a baseball game. The man behind the plate – all 89 MLB umpires are male - makes a call on every pitch and each one is a judgment call.
When fans make plans to attend a sporting event, they rarely contemplate the risk to life and limb that lurks within stadiums and arenas. Jennifer Harughty was one such fan, until she attended a Houston Astros game at Minute Maid Park on July 8, 2018.
Sometimes, rich people do things that don't seem very smart. But one of the perks of being rich is you don't always have to act in a financially responsible manner.
Storming the court might seem like a harmless "tradition," a fun and exciting way to celebrate a victory. It isn't.
If your favorite MLB team has recently signed a free agent or given a star player an extension, you may be concerned about the future price of tickets. Don't be.
Last year, the U.S. Supreme Court overturned the federal statute that limited state-sponsored sports betting to a handful of states. Since the ruling, seven states — Delaware, Mississippi, New Jersey, New Mexico, Pennsylvania, Rhode Island and West Virginia — have approved sports betting, with more to follow.
The New York Mets' hire of Brodie Van Wagenen as general manager last year was viewed as unconventional, an out-of-the-box move by a team desperate for change, on and off the field.
You can't always get what you want," said the Rolling Stones. Most people want money, but even when they get it, there's no guarantee it will make them happy. Just ask NBA players.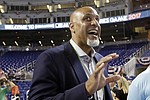 February is one of the best times of the year for baseball fans. Players report to spring training camps in Florida and Arizona and optimism abounds — our team will win the World Series!
Linda Goldbloom died tragically on Aug. 29, 2018, four days after she was hit by a foul ball at Dodger Stadium.