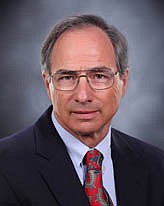 Jordan Kobritz, Syndicated Columnist
Syndicated columnist
Jordan Kobritz is a former attorney, CPA, and Minor League Baseball team owner. He is a professor and the chair of the Sport Management Department at SUNY Cortland. Jordan maintains the blog: http://sportsbeyondthelines.com and can be reached at jordan.kobritz@cortland.edu.
Recent Stories
During last month's General Managers meetings, Jeff Luhnow of the Houston Astros was reportedly shunned by his fellow GM's. For good reason.
We may have witnessed the nadir in a drama known as Colin Kaepernick vs. the NFL.
Baseball's offseason is referred to as the Hot Stove League, a phrase first used in 1886 in "Spirit of the Times." It refers to baseball fans gathering around a hot stove during the cold winter months discussing their favorite baseball teams and players.
The word sportsmanship is synonymous with playing games fairly and treating opponents with respect. Among the unwritten rules is not running up the score on a defenseless or already beaten opponent.
A civil case currently underway in Stockton, California against U.S.A. Swimming clearly shows the "new" governing body is the same as the old governing body.
The best city for a sports fan may depend on what they prioritize. For some fans, winning championships is all that matters. For others, a team's competitiveness on a regular basis may be the priority.
Anyone who thought sports was merely about the games learned a valuable lesson in the recent dust-up between the NBA and China.
California Governor Gavin Newsom did the expected last month when he signed a bill allowing college athletes in the state to profit from their own name, image and likeness.
Heading into the last weekend of the 2019 regular season, the 30 MLB teams had hit a record 6,647 home runs, 542 more than the previous high mark. Given those figures, the average fan might think hitting a baseball is a fairly easy task.
Title IX, which was enacted by Congress in 1972, prohibits sex discrimination in education. While the statute's specific intent was to provide equal opportunities in STEM education, courts expanded the definition of education to include sports.