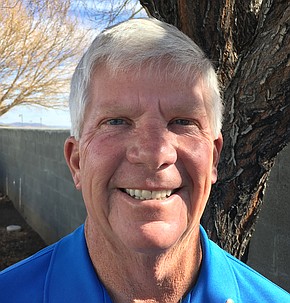 John Gunby Sr., Courier Columnist
John Gunby Sr. is a columnist for The Daily Courier.
Recent Stories
With only nineteen more shopping days until Christmas, I would like to discuss what a golfer might or might not need and want. That way, Santa can bring the best gifts this year that your favorite golfer (or you) will appreciate.
It looks like we are mostly done with our warm days and now we face some weather challenges, especially if we love to live here and don't want to travel to play golf in warmer temperatures (and higher greens fees).
May I be frank with you? Or Wayne, or Chuck, or Roger? Seriously, we all have an ego. You would love to hit that little golf ball farther than you do.
Most of us learned the traditional method of chipping. I was a very good chipper when I practiced and played a lot. But in the golf management business, I rarely had time to practice or play. And my chipping skills suffered.
All learning encompasses three main learning styles. Visual, auditory and kinesthetic. A person will have a dominant style with the other two taking a backseat to their preference. Nowadays, the most prevalent style is, by far, visual.
I have seen many boyfriends, girlfriends, spouses, friends and parents doing their best, with great intentions, to teach those they care about how to play golf.
This is the third of a series to assist you with putting. We will discuss different types of strokes and how to get the most out of your practice putting sessions.
Putting is not a physical science, it is a mental art. Everybody tries to get too technical when it comes to putting. They put way too much emphasis on the mechanics.
A putt, even from two inches, counts the same as a booming 300-yard drive. The easiest area of our game (and score) to improve upon is putting.
We discussed playing in the wind and now we are in our monsoon season, which means playing in soft, wet conditions. I will share some things that I think are important to playing your best during this time of year.