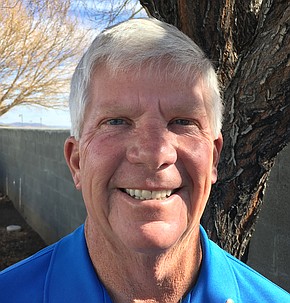 John Gunby Sr., Courier Columnist
John Gunby Sr. is a columnist for The Daily Courier.
Recent Stories
Playing golf with your spouse can be fulfilling. The dream is to do something together with your spouse that enhances your relationship.
The way we make sense (or non-sense) of incoming data is through our senses. Those five senses are: Visual (seeing); Auditory (hearing); Kinesthetic (tactile touch); Smell and Taste. In the realm of golf, the first three are of concern.
Spend a few hours observing a "driving range" or what should be appropriately called a "practice area." Just watch. You will see friends coaching friends, spouses teaching spouses, parents instructing children – and you hear the regurgitation (another name for this is vomit) of myths that have perpetrated golf for a long time.
The Masters Invitational at Augusta National Golf Club is being held this week. I want to share with you some history and interesting tidbits regarding the first golf major of the year.
Spring has sprung and one of the challenges we face at this time of year is the wind. And in Prescott, the wind blows a lot.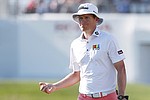 It was great to see the Tour players honoring Arnold Palmer this past week at the Arnold Palmer Invitational.
The new USGA Rules of Golf have been in effect for two months and there has been some consternation, discussions and changes. Watching some of the golf telecasts and listening to some of the commentators reinforces my laughable definition of an "expert" as a "person a long way from home."
Happy Valentine's Day. A nice dinner, roses, candy, perfume, jewelry – all are to show your love for another. A day where many do their best to be the most romantic person to the person they love, a lofty goal given our exposure to soap operas, advertisements, tv and movies.
We will continue our discussion with winter practice suggestions to include aim, alignment, hold and release. This is a great time to focus on your aim and alignment.
We will continue our discussion with winter practice suggestions to get the most out of your golf game during inclement weather days.