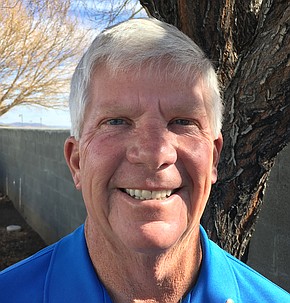 John Gunby Sr., Courier Columnist
John Gunby Sr. is a columnist for The Daily Courier.
Recent Stories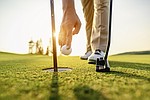 We are continuing our series on slow play and how to play golf in a timely manner.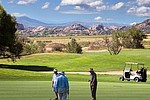 We are continuing our series on slow play and how to play golf in a timely manner.
We are in a time of our lives where we are witnessing riots, violence and total disrespect for others, authority and property. Let's not have any of this, with tempers flaring out of control, anywhere on or around the golf course. Golf should be a fun and safe haven for us all.
Playing golf with your spouse can be fulfilling. The dream is to do something together with your spouse that enhances your relationship.
G.O.L.F. Or, great opportunities, lifetime friends. Let's discuss the first part of this acronym, "great opportunities." Let's replace "challenge" with "opportunity."
They call the wind "Mariah" and sometimes use more colorful words! Spring is almost here and the paramount weather challenge we face at this time of year is the wind.
Golf is a game and a game provides diversion of attention from our everyday life. We all need a respite from our 24/7 focus on Coronavirus and playing golf is a great way to be safe with social distancing and provide yourself with recreational relief.
I don't mean to be crude, but I do my best thinking on the toilet and in the shower. Some of you think I should flush my ideas down the toilet! But bear with me and my ADHD as I try to put on paper an idea for the future for learning the game of golf.
This is a great time to focus on your aim and alignment. Most mishits result from improper aim or alignment. Let's be clear on a few things. Aim involves the clubface and your target.
The USGA just came out with their Distance Insights Report. Anyone who has played this game for forty years or more, realizes that distance is so much more a factor. Face it – the further your shots travel, especially off the tee, the easier it is to score lower.