Jesse Bertel is a videographer and reporter for The Daily Courier, Prescott Valley Tribune and Chino Valley Review, part of the Prescott News Network.
Recent Stories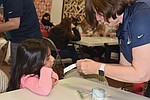 Children and families learned about the innovation process from visiting guests of the U.S. Patent/Trademark office of Silicon Valley. Students made a pocket flashlight and a model lung using recyclables.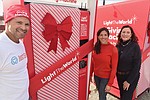 Two Giving Machines were unveiled in downtown Prescott on Saturday, Dec. 2.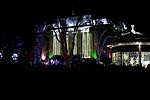 The City of Prescott, in conjunction with the Prescott Chamber of Commerce, celebrated Prescott's designation as "Arizona's Christmas City" with the 69th annual Courthouse Lighting on Saturday, Dec. 2, capping off a day that included the 41st annual Christmas Parade through downtown.
Yavapai College has confirmed the tuition and fees structure for the 2024-25 academic year after receiving unanimous approval from the YC District Governing Board (DGB) during its monthly meeting on Tuesday.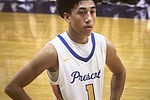 Uriah Tenette, a junior on the Prescott boys' basketball team, was chosen as the Daily Courier's Athlete of the Week for the week of Monday, Nov. 20 to Saturday, Nov. 25.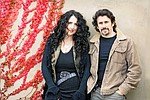 Gypsy Soul, acclaimed for its authentic musical style rooted in a multicultural heritage, is set to captivate audiences with a soulful blend of acoustic rock, pop, blues and jazz. Experience the enchanting melodies of Gypsy Soul's "Gift within a Song" at the Elks Crystal Hall at the Performing Arts Center, 117 E. Gurley St., with two performances at 3 and 7 p.m. Saturday, Dec. 9.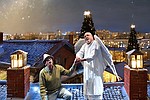 An angel of the Lord appears to Leonard "Len" Tchernik and tells the retired father of three that God wants an enormous holiday lights display on his roof. By building it, Len will win divine favor and capture the true spirit of Christmas. But first, he must work a different miracle — getting along with his family.
Members of the Antelope Garden Club gathered on Monday, Nov. 20, to distribute Thanksgiving gift baskets to recipients of Meals on Wheels in Chino Valley.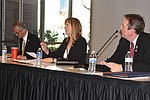 Yavapai College hosted a legislative summit at its Prescott campus on Tuesday, Nov. 21, featuring Legislative District 1 elected officials, Reps. Selina Bliss and Quang Nguyen and Sen. Ken Bennett. The event drew about 100 people who participated in a moderated audience Q&A session.
Embrace the festive spirit as Yavapai College's choral union, esteemed soloists and a live orchestra unite for a rendition of "Handel's Messiah." Recognized as the composer's paramount oratorio celebration, this timeless holiday classic promises an enchanting experience that resonates with the joy of the season.