Jesse Bertel is a videographer and reporter for The Daily Courier, Prescott Valley Tribune and Chino Valley Review, part of the Prescott News Network.
Recent Stories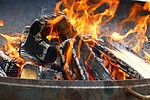 Prescott National Forest Fire Managers plan to reinstate stage 1 fire restrictions due to minimal monsoon moisture received this year, less than two weeks after fire restrictions were lifted, Prescott National Forest officials announced Friday, Aug. 7.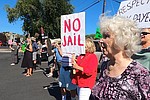 A group of around 35 people gathered early Wednesday morning, Aug. 5, in front of the Yavapai County Administrative Services building in Prescott to protest the proposed construction of a new jail.
The Dance Studio, which relocated from Prescott to Chino Valley, opened for in-person dance instruction starting Monday, Aug. 3.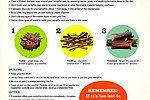 The Prescott National Forest has lifted all fire restrictions and is asking the public to please be vigilant in your activities. Stop, look and think ...
The Pine Fire on the Verde Ranger District about 25 miles east of Cordes Lakes is 90% contained, Prescott National Forest Service officials stated in a news release on Saturday.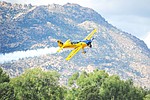 Embry-Riddle Aeronautical University (ERAU) announced Monday that the university has had to make some difficult decisions regarding large-scale events and activities scheduled for the upcoming fall semester due to the continued spread of COVID-19.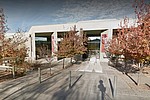 Yavapai College (YC) recently announced its plan for returning students to on-campus instruction amid the COVID-19 pandemic.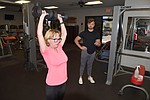 With all the concerns and stress people are experiencing during the COVID pandemic, could closing small, boutique-style gyms actually be putting more people at risk?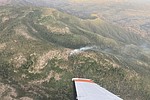 The Pine Fire has grown to 420 acres, as of Saturday morning, July 18, with zero-percent containment, the Forest Service reported.
As the Prescott Antique Auto Club celebrates its first 50 years, four of the original charter members shared their passion for vehicles with The Daily Courier.