Jesse Bertel is a videographer and reporter for The Daily Courier, Prescott Valley Tribune and Chino Valley Review, part of the Prescott News Network.
Recent Stories
Over 600 cars showed up for the 9th annual Cruise-In for Veterans car show at the Prescott Gateway Mall on Saturday, April 17.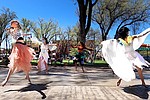 A group of young ladies dressed as fairies performed a unique ballet dance in front of the Yavapai County Courthouse on Saturday, April 10, and Sunday, April 11, as part of the dance group Ser Arte, with shows at 11 a.m., noon and 1 p.m.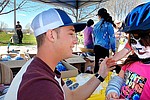 Prescott Valley families came out to the Prescott Valley Police Department (PVPD) for a free Bike Rodeo to teach children about biking skills and safety on Saturday, April 3, in the parking lot of the PVPD, located at 7601 E. Skoog Blvd.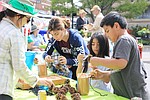 Whether you prefer to celebrate Earth Day 2021 from home or with the community, Prescott has you covered with the Earth Week Family Birding Festival and the Prescott Earth Day Festival at Granite Creek Park.
After closing for pandemic safety measures, Prescott Center for the Arts is reopening Thursday, April 8, with a production of "Red," a 2009 play about painter Mark Rothko.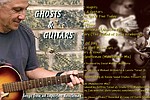 Realizing a life-long dream of recording his compositions written over a 40-year involvement in music, Prescott musician David Michael Archuleta's debut album "Ghosts & Guitars (Songs From An Imperfect Gentleman)" readies for digital release Saturday, April 3.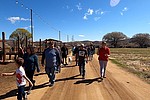 MatForce hosted "Walk With Me, Be Drug-Free" at Mortimer Farms in Dewey from 10 a.m. to 12 p.m. on Saturday, March 27, a free, annual event that celebrates living drug-free.
Kindness Arizona stopped by the Yavapai College (YC) Foundation this past week on its statewide tour to present a $5,000 donation to the "Daniel's Ride" fundraiser, which benefits students who are struggling to stay in college during the pandemic.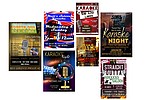 Staying home during the pandemic can be frustrating. Fortunately, one thing there is no shortage of is Karaoke. The following is a list of places to find Karaoke in the quad-city area every day except Monday.
Jimmy Mikrut, boys gymnastics coach at the James Family Prescott YMCA, is heading to Tacoma, Washington, on Saturday, March 27, to compete in the "American Ninja Warrior" qualifiers after being removed from the lineup due to the pandemic in March 2021.