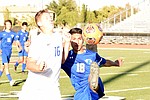 Chino Valley boys soccer avenged an early-season loss to rival Camp Verde and punched their ticket to the state championship game with a 3-0 win in the 2A state semifinals Friday afternoon.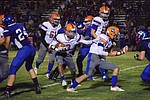 Chino Valley football rallied from a slow start to retain the Bronze Boot and take a lead in the all-time series with Camp Verde.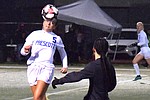 COTTONWOOD — The No. 5-ranked Prescott girls soccer team held on to win a rain-soaked top 10 battle at Mingus on Tuesday night, 1-0.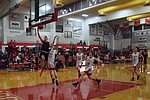 COTTONWOOD — Bradshaw Mountain boys basketball's late rally wasn't enough as the Bears fell at Mingus 55-50 on Monday night. The Marauders (7-9, 2-1 Grand Canyon) ended their three-game losing streak.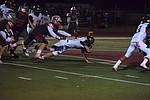 COTTONWOOD — The No. 4-ranked Bradshaw Mountain football team dropped its second straight game after their offense was shut down by Mingus in a 28-6 loss Friday night.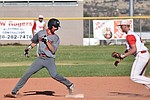 COTTONWOOD — Bradshaw Mountain's late rally at Mingus came up just short in the state play-in tournament.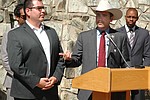 Insisting that age — or lack thereof — makes a difference, a group of young Republican and Democrat lawmakers are forming a "millennial caucus'' to find areas of common ground.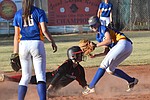 COTTONWOOD — Prescott softball's rough start to the season continued when they opened region play at Mingus in Cottonwood on Tuesday afternoon.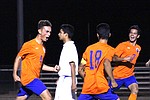 CAMP VERDE — Top ranked Chino Valley boys' soccer completed a perfect regular season with another rout, this time at No. 3 Camp Verde.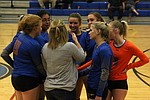 CAMP VERDE — Chino Valley girls volleyball had some bus trouble on the way back home, but other than that Cougars enjoyed a near perfect trip to Camp Verde.
CORNVILLE — Chino Valley golf edged friendly rival Camp Verde on Monday afternoon in a match that came down to the last golfers.