Howard Fischer is a veteran journalist who has reported on state government and legal affairs in Arizona since 1982, the last 27 for Capitol Media Services which he founded in 1991. Fischer's news reports appear in daily and weekly newspapers around the state, and are heard on Arizona Public Radio.
Recent Stories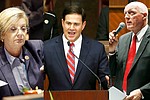 With unexpected cash and a change in laws on internet taxes, Republicans plan to cut individual income taxes this coming year by about $325 million.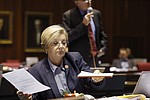 Republican legislative leaders say they've reached a deal on a spending plan with Gov. Doug Ducey.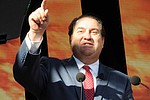 Attorney General Mark Brnovich has given the go-ahead for an Illinois firm to "lend'' up to $12,500 to Arizonans without state regulation -- and potentially at a higher cost than state law allows traditional consumer finance companies to charge.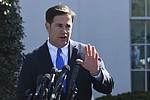 Gov. Doug Ducey won't support eliminating the ability of parents to claim a personal exemption for their children from vaccines despite a new published study showing the state's largest county at risk for a measles epidemic.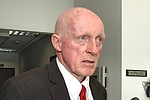 A bid by House Speaker Rusty Bowers to break the Republican gridlock over the budget has been rejected out of hand by the Phoenix Republican who it is supposed to satisfy.
Arizona added another 75,300 private sector jobs in the past year — with more than one out of every four of them being in the construction industry.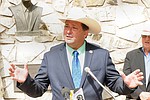 Insisting the state made a "commitment", a Central Arizona lawmaker and farmers he represents is making a last-ditch pitch for $20 million in taxpayer dollars to drill new wells and water delivery canals.
2 bills take aim at vaping
One would raise age to 21, limit cities from being restrictive; other focuses on where, 'Big Tobacco' being 'Big Vape'
Siding with retailers, the state House voted Wednesday to at least partly preempt cities and towns from enacting their own rules on the sale and marketing of tobacco and vaping products.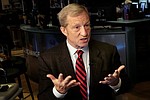 Having burned through $28 million in a pair of losing political battles in Arizona last year, California billionaire Tom Steyer is now prepared to pump some more cash into the state.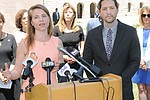 A former national speed skating champion lent her voice Tuesday to those who want to give victims of child sexual assault and abuse more time to sue their assailants -- and specifically those who permitted it to happen.