Eric Moore
Courier columnist
Recent Stories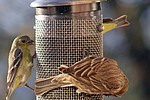 What a difference a week makes. Just last week I was in Flagstaff, and the wind was blowing so hard and the snow was falling so fast it was near-blizzard conditions.
Over the last few days I have been experiencing the lyrics to Michael Murphy's hit song from the 70's, 'Wild Fire', as "there's been a hoot-owl howling by my window now, for six nights in a row."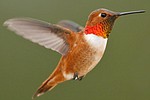 What a difference a week makes as we compare the weather this week to just over a week ago!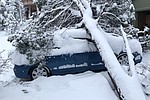 Last week, I was in Yuma participating in a Prescott Audubon Society bird watching trip prior to the big snow storm hitting Prescott.
I have been enjoying our winter weather — what a blessing it has been to receive so much rain and snow!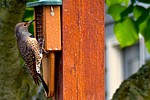 Last week, I wrote in my column that I hadn't seen any hummers at the feeders yet.
The title for my column last week was, "Are the hummers back?"  I received many comments on my column, including the following funny story from one of our customers on the very day my column was published in The Daily Courier.
Earlier this week I had an interesting email exchange with a customer that went like this:
Recently, one of our sons and his family moved to Mesa, so now we have an excuse to go down to the valley on a regular basis to spend time with some of our granddaughters.
I was in Atlanta last week attending the AmericasMart trade show.