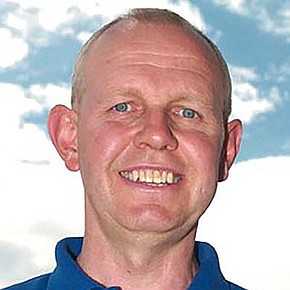 Eric Moore
Courier columnist
Eric Moore is the owner of Jay's Bird Barn, with two locations in northern Arizona — Prescott and Flagstaff. Eric has been an avid birder for over 50 years. If you have questions about wild birds that you would like discussed in future articles, email him at eric@jaysbirdbarn.com.
Recent Stories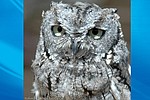 I mentioned in my column last Thursday to be on the lookout for baby quail. The day after my column ran in the paper, I had three people reach out to me reporting baby quail sightings, and I've had several more reports since then.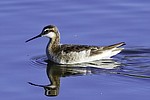 This past week I had the opportunity to participate in the Ute Mountain Mesa Verde Birding and Nature Festival in Cortez, Colorado.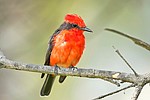 I led a guided bird walk to the Watson Woods Riparian Preserve, including the Peavine Trail and the southeastern edge of Watson Lake. Our three-hour bird walk was super productive — we saw 53 species!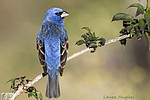 This past week I led a private guided bird walk for the Natural History Institute. Our walk took in part of the Watson Woods Riparian Preserve, the Peavine Trail, and Watson Lake. We had a wonderful morning, observing forty-four species, and hearing many more that we didn't see.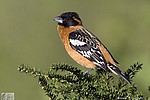 This past week I attended the Verde Valley Birding and Nature Festival at Dead Horse Ranch State Park in Cottonwood, Arizona. I participated as a vendor, selling binoculars and spotting scopes, as a guide, and as a speaker.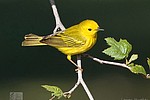 In spring, the one habitat where songbird migration is most easily detected is in our riparian areas. A simple definition of the word riparian means "stream side habitat." In Prescott, this includes areas such as Watson Woods.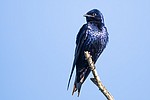 My wife and I made a quick trip back to Oklahoma over the Easter weekend to visit family. Our trip was just a little over 48 hours, but we packed a lot of activities into Saturday and Sunday.
While bird migration has been underway for several weeks, there is a significant uptick in migration activity during the month of April. Longer, warmer days, and more abundant food sources for migratory birds.
This past weekend I had the opportunity to walk the Peavine Trail a couple of times. With migration underway, it is interesting to see what is still at Watson Lake in terms of water fowl.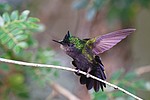 As our family reunion in Puerto Rico came to a close last Wednesday, Gayla and I pivoted into a pre-planned four-day guided birding adventure. Within fifteen minutes we were looking at an endemic hummingbird species which was new for my life list.