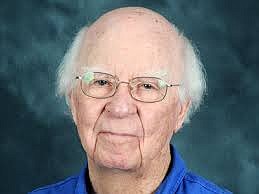 Dr. Ron Barnes is a columnist for The Daily Courier.
Recent Stories
I am so fortunate to have a library in my home. Especially now, with this frightening coronavirus scare.
"It was the best of times, it was the worst of times." Remember Charles Dickens?
Hello Reason. I have a question for you. Are you still, as Sophocles said, "God's crowning gift to man?" Or — and I hesitate to even raise this issue — are you vastly overrated?
What is happening in Washington has permeated our lives and infected many of us.
"I can't breathe." I mull over these poignant and powerful words almost hourly.
No, I don't mean the Alamo; I am still blessed with "some" lucid thinking patterns.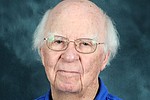 Back in the mid-'70s, a former Iowa State University student of mine sent me the following clipping from his hometown newspaper.
I want to say a few kind words about ignorance. It's been getting a bad rap, as if there is something wrong being ignorant.
When I resigned from The Menninger Foundation in the mid-'70s, I started the first of several companies. I named it "Transitions, Inc." Why?
I have a long-standing enchanting relationship with my dreams. Not only because of what they reveal about my life today, but they also expose me to my early years in ways that my conscious mind doesn't.