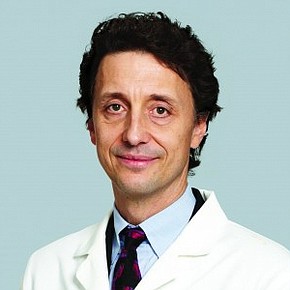 Dr. Roach regrets that he is unable to answer individual letters, but will incorporate them in the column whenever possible. Readers may email questions to ToYourGoodHealth@med.cornell.edu or request an order form of available health newsletters at 628 Virginia Dr., Orlando, FL 32803. Health newsletters may be ordered from www.rbmamall.com.
Recent Stories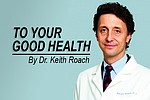 DEAR DR. ROACH: I am a very healthy 74-year-old male. I am not on any medications and enjoy normal blood pressure and great stats from my regular bloodwork. I weigh 140 pounds and have been exercising every day faithfully for decades.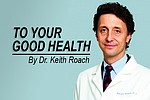 DEAR DR. ROACH: Is it possible for X-rays and a CT scan to miss advanced lung cancer? My brother worked two days before he died. He went to the hospital, was admitted to hospice and died the next day. I wonder if he knew at least a year ago, but didn't tell anyone.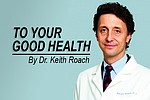 DEAR DR. ROACH: I ran across a recent article of yours about carotid artery stenosis. In this article you state that "there is no miracle food, drink or supplement that can clear out arteries." This is actually not true.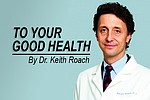 DEAR DR. ROACH: I am in my mid-50s and in good health (I don't take any medications). I rarely get sick with colds or flu. I have been vaccinated with all the common vaccinations for our childhood.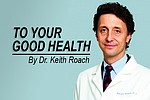 DEAR DR. ROACH: I was having lots of arthritis pain in my neck and feet last summer. Someone recommended turmeric supplements to help. I started taking 600 mg twice a day. The pain slowly subsided.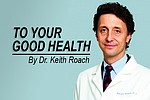 I have been a pretty regular blood donor for decades. At times, I'm rejected because I just miss the minimum iron count necessary. My question at this time is if I should continue to be a blood donor, as I am 84 years of age.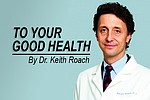 DEAR DR. ROACH: I am a 75-year-old man with an arthritic back, urinary tract problems and, worst of all, highly sensitive skin!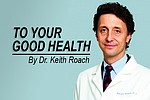 DEAR DR. ROACH: I am a 63-year-old female in very good health. Admittedly, I smoked for 22 pack-years, but that is pretty far in the past. I have had two CT lung scans as a result of a pneumonia diagnosis last fall.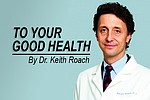 DEAR DR. ROACH: I'm a 65-year-old male. I've had scoliosis since childhood. I experience stiffness, discomfort and some soreness. What is the best treatment for my scoliosis? Chiropractic was not helpful, and although I had only mixed results with physical therapy, I still do those exercises.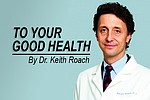 DEAR DR. ROACH: My grandson, age 26, was diagnosed with aortic stenosis at birth. He has had two surgeries to temporarily fix the problem.