Doug Graham
Community Editor
928-445-3333 Extension: 1104
Recent Stories
Tiger Woods gave golf fans everywhere a thrill Sunday with his win in an incredible final round at the Masters.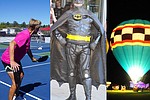 Sometimes it can feel like our local governments spend a lot of time telling residents what's good for them without seeking a lot of input.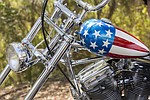 When I was in downtown Prescott last weekend, I saw several groups of motorcycle riders. You could tell they were having a good outing and were enjoying the perfect weather.
All of us have secrets, things we hope never come to light, things we would rather keep from our bosses, our co-workers, and even our friends.
I know it is hard to believe sometimes, but our government was established on the idea that it should not operate in the shadows, but that the sun should shine on its actions.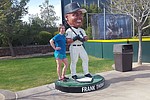 When I applied for work at The Daily Courier, I will admit I had baseball on my mind, since Arizona is the home of Cactus League spring training.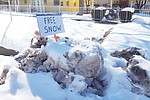 Nothing affects a community like a major weather event. No one can escape it, and everyone has stories to tell afterward, especially when the event is as big as the recent snowstorm.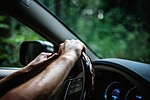 Let's face it, if you took a poll in the Quad Cities, I bet nearly every adult would rate themselves as a good driver.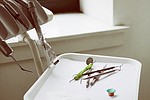 Unfortunately, many people my age and older have tales of horror from trips to the dentist when they were young.
Like many people, I struggle with my weight at times. At least, the way I feel about my weight and how I look.