Recent Stories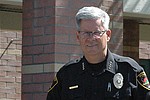 Bob Ticer represented the Prescott Valley Police Department's fifth sworn chief in the past 11 years when he came aboard at PVPD's headquarters, 7601 E. Skoog Blvd., on April 11.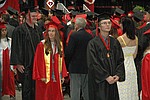 Bradshaw Mountain High School's (BMHS) Class of 2022 celebrated its graduation in a classy display of pomp and circumstance Thursday night, May 19, at the Findlay Toyota Center in Prescott Valley.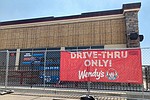 For the past month or more, the Prescott Valley Wendy's restaurant dining room at 3020 Glassford Hill Road has been closed for renovation while its drive-thru service remained operational.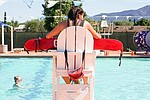 Are you ready to beat the heat in Prescott Valley this summer?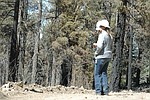 The Crooks Fire's black burn scar near Kamp Kipa off of Poland Junction Road 14 miles south of Prescott serves as a reminder of the urgency to protect the forest's dwellers and its infrastructure in the 21st century.
The Prescott Valley Town Council on Thursday, May 12, unanimously agreed to an intergovernmental agreement (IGA) with the City of Prescott and Yavapai County to buy State Trust Land parcels on Glassford Hill for open space and recreation.
Prescott's LazyG Brewhouse, 220 W. Leroux St., won a gold medal at the 2022 World Beer Cup conducted May 5 in Minneapolis.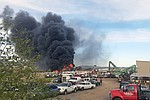 At least 20 firefighters and personnel with the Central Arizona Fire and Medical Authority (CAFMA) suppressed an intensely hot fire in a pile of vehicles at an auto salvage yard that sent plumes of thick, black smoke high into the air on Prescott Valley's east side during the late afternoon Thursday, May 5.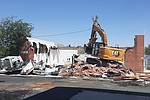 A demolition crew was seen flattening the old Circle K building located on the corner of Robert Road and Highway 69 in Prescott Valley on Monday, May 9, which gives way for construction of a new Human Bean Coffee Shop.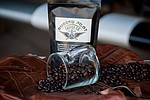 Prescott-based Rugged Pilot Coffee will be one of 10 veteran-owned small businesses featured in a one-hour live TV program later this month on the QVC2 shopping channel, Rugged Pilot CEO Larry Curell reported May 3.