Diane DeHamer
Chino Valley Review columnist
Recent Stories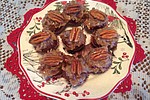 These Tassies are a quick fun recipe to make with the kids and believe me everyone will love them. Enjoy!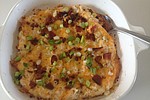 This potato casserole was a big hit with my husband, and a delicious side dish with any meat.
I hope you try this apple bread, believe me it is impossible to stop eating! Yum!
The cranberries in these cookies give them a nice tart taste that goes well with the flavor of the pistachios. Hope you try them!
When cold and flu season hits our family, comfort food is a big pot of potato soup. We all love it, hope you will too.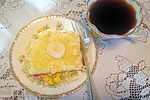 Tropical fruit bars are very easy to make and have a delightfully creamy, fruity taste.
Just the smell of this delicious applesauce cake will have you wanting to taste it.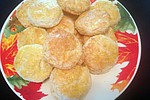 Nothing goes better with these delicious buttermilk cheese biscuits than a nice pot of homemade soup or stew.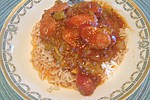 This is a tasty, quick supper to prepare for those working moms. Served with a warm roll and salad, it's a great meal.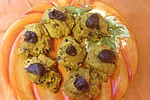 Autumn is pumpkin time in my kitchen. Thought I would start with these yummy soft pumpkin cookies. They are great with a hot cup of coffee or tea!