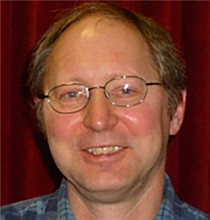 Danny welcomes email responses at tyreetyrades@aol.com and visits to his Facebook fan page "Tyree's Tyrades." Danny's weekly column is distributed exclusively by Cagle Cartoons Inc. newspaper syndicate.
Recent Stories

Does your workplace have a tradition of employees giving a Christmas gift (er, holiday gift ... um, scrupulously secular seasonal transfer of goods) to the boss?

Did you realize that November 24 marks the 100th birthday of the venerable (and still-published) comic strip "Gasoline Alley?"
"What have you done for us lately?"
Computer crashes, power outages, Y2K, prostate surgery, parenting crises … I laugh in your faces!
When I was a preschooler, one of my favorite Saturday morning TV programs was "Fireball XL5," which followed the missions of spaceship Fireball XL5, commanded by Colonel Steve Zodiac of the World Space Patrol.
My son Gideon will not be trick-or-treating this year.
Maybe I shouldn't share something so personal with the world, but…my love affair with books continues unabated.

I'm not a doctor. I don't even play one in newspapers. (So, relax, Rex Morgan, M.D. But look out, big-nosed kid who likes to fly his Sopwith Camel in search of the Red Baron. You've got competition.)
The imperishable words "Hulk smash!" aren't just for green super-heroes anymore.
"Stubble" is my middle name. No, not really. But I do find myself occupying that No Man's Land…er, LOTS of Men's Land… of not wanting a beard but not enjoying the whisker-removal process, either.