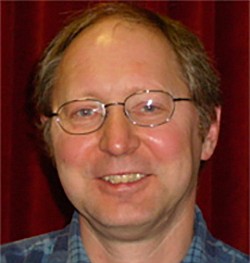 Danny welcomes email responses at tyreetyrades@aol.com and visits to his Facebook fan page "Tyree's Tyrades." Danny's weekly column is distributed exclusively by Cagle Cartoons Inc. newspaper syndicate.
Recent Stories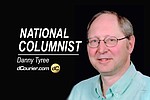 "Christianity, if false, is of no importance, and if true, of infinite importance. The only thing it cannot be is moderately important." – C.S. Lewis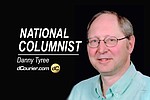 I hope the document remains locked away unused for many years, but my brother and I finally got around to meeting with a lawyer and helping our mother make out her last will and testament.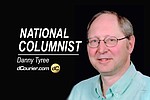 Just because a mentor starts unconsciously humming Motown tunes during a heart-to-heart talk with you about temptations, that doesn't mean his advice is irrelevant.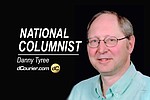 Did you realize that Jan. 19 marks the 100th birthday of that indefatigable advocacy group the American Civil Liberties Union?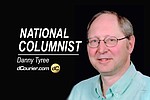 Do I owe someone an apology for not taking a more active role in the iconic cultural, technological and political developments of the 2010s?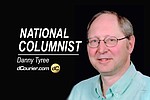 Most of my Christmases have become hopelessly blurred together, but Christmas 1969 holds a special place in my heart.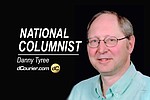 The words weren't aimed directly at me, but I was recently flummoxed by an unexpected undercurrent of animosity. In an online post, a military veteran refused to confine his anger to people who spit on veterans or ignore veterans. He vented about citizens who actually pause to ACKNOWLEDGE the contribution of former service people.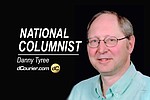 I'm not proud of it, but I haven't visited the now-disheveled cemetery on the hillside behind my late father's childhood home in more than 40 years. Willie Nelson was right when he mused, "Ain't it funny how time slips away?"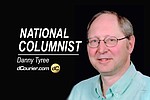 What can you say about the eavesdropper wannabes who sigh, "I wish I could be a fly on the wall for that conversation"?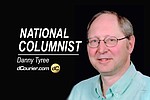 "If there's one thing I can't stand, it's a perfect kid. And six of 'em, yecch!" — Ann B. Davis as housekeeper Alice Nelson.