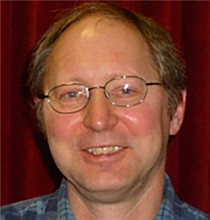 Danny welcomes email responses at tyreetyrades@aol.com and visits to his Facebook fan page "Tyree's Tyrades." Danny's weekly column is distributed exclusively by Cagle Cartoons Inc. newspaper syndicate.
Recent Stories
My son Gideon will not be trick-or-treating this year.
Maybe I shouldn't share something so personal with the world, but…my love affair with books continues unabated.

I'm not a doctor. I don't even play one in newspapers. (So, relax, Rex Morgan, M.D. But look out, big-nosed kid who likes to fly his Sopwith Camel in search of the Red Baron. You've got competition.)
The imperishable words "Hulk smash!" aren't just for green super-heroes anymore.
"Stubble" is my middle name. No, not really. But I do find myself occupying that No Man's Land…er, LOTS of Men's Land… of not wanting a beard but not enjoying the whisker-removal process, either.
As a college freshman in the fall of 1978, I spent countless evenings camped near the TV in the dorm lobby.

Call me a nuanced curmudgeon.
When I was in school, many of my classmates were probably descended from settlers who built the town's first log courthouse.
Like many kids, I had a dalliance with washable temporary tattoos.
It's a drastically different world than when I was working a summertime job during college.