Daniel Streeter is Superintendent of Humboldt Unified Schools
Recent Stories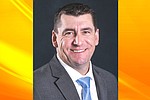 The restlessness of spring fever is upon us as we are beginning to see glimpses of warmer weather, our days are getting longer, and of course, for our schools, it is standardized testing time.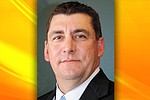 In 2013, the Humboldt Unified School District made the decision to pursue full-system accreditation through AdvancEd. This meant that in addition to maintaining accreditation at Bradshaw Mountain High School, we decided all district schools would enter the process of accreditation.
I have always enjoyed the election season. This time of year typically brings forward interesting discussions and debates regarding a vision for the future.
As we come off of what proved to be a very competitive primary season, we now turn our attention towards the general election in November. The issue of education will no doubt play a prominent role during this election cycle.
While these past few weeks have allowed us to welcome back our staff, celebrate our past successes, and set the tone for the future, today we welcomed 5,800 richly diverse and talented students through our doors.
It's hard to believe that we have wrapped up another school year. Just over one month ago we celebrated the graduation of the Class of 2018.