Recent Stories
A look at local prep sports action in the quad-city area.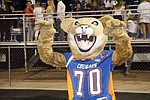 The Chino Valley football team trailed 14-12 midway through the third quarter but surrendered 14 unanswered points the rest of the way in a 28-12 loss to Fountain Hills on Friday night.
The National Interscholastic Athletic Administrators Association (NIAAA) has announced that Missy Townsend, athletic director at Prescott High School, has been recognized as a Certified Master Athletic Administrator.
The Chino Valley Pickleball Association is putting on a free clinic Saturday, March 21 at the pickleball courts on 1615 N Road 1 East, behind the Community Center.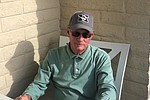 Colin Edwards of Dewey sunk a hole-in-one on the seventh hole at Prescott Golf Club.
Epic Rides announced that the 17th Annual Whiskey Off-Road mountain bike event in Prescott on April 24-26, 2020 filled to capacity in record time, with the last available entry being taken on Feb. 28.
The James Family Prescott YMCA presents the 42nd annual Whiskey Row Marathon, the oldest continuously run marathon in Arizona and one of the toughest in the U.S.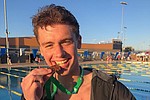 Josh Baille of the Prescott Pirates Swim Team takes fifth place at the Senior State Championship Meet on Sunday.
The "Defenders of the Cave II" kickboxing tournament will held at Little Dealer Little Prices in Prescott Valley on Saturday, March 14.
The events originally listed on this page have been canceled due to the COVID-19 pandemic. Check with event organizers to confirm.