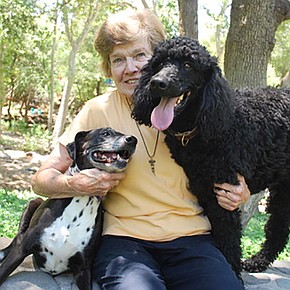 Christy Powers, All About Pets Columnist
Christy Powers is a freelance writer whose passion is studying and writing about pet health, nutrition and training. She can be reached at: cpowerspak@gmail.com.
Recent Stories
A couple of weeks ago, I wrote about nail care. I neglected to mention dewclaws.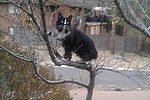 Have you ever imagined that a cat could be handed a gift for which to be ever grateful, a few days before Thanksgiving?
Our biggest holidays of the year are just ahead. And while this means good times for us with friends and family, this probably means long hours away from home and away from our pups and kitties.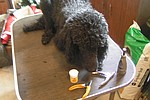 On to a new subject: nail clipping for our dogs and cats.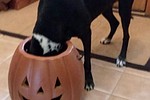 How fast time flies, whether you are having fun or not. All of a sudden the leaves are changing color and falling. As the dogs and I were walking this morning, I was noticing the many colors of leaves that were huddled along the side of the road. Red, orange, yellow, brown and green.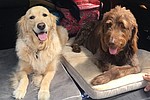 In my October 1 column about aging dogs, I had a photo of my dog nephew, Walker, age 13, perched in the back of the van ready to make the trip back to Massachusetts He had a ramp making it easier for him to get in and out. Just last week, Walker died. Turns out he had a tumor on his spleen which resulted in internal bleeding.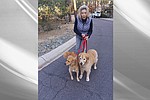 Recently, I was asked to assist in the judging of a writing competition sponsored by the Dog Writer's Association of America. My assigned category to judge was books about rescue dogs. One of the books was a series of stories about different dogs that had been rescued. The other three were entire books devoted to one particular dog. They were all true stories.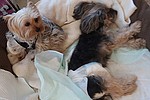 We, the fortunate ones who live among the trees, get to see wildlife constantly. Primarily, it is the deer rambling up and down the hills around us, some with new babies at their side. Then there are the javelina and the skunks — the ones we are less excited about encountering.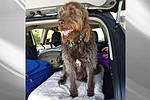 As with all of us, age is a factor we must deal with. It is not an easy situation either for the people in our lives or when it concerns our dogs.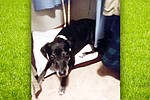 We have been having rather severe thunder outbursts recently. I love them because it usually means that rain might be forthcoming. My dear Lacy girl is not quite so thrilled with the sound and sight of thunder and lightning.