Christy Powers, All About Pets Columnist
Christy Powers is a freelance writer whose passion is studying and writing about pet health, nutrition and training. She can be reached at: cpowerspak@gmail.com.
Recent Stories
The basics for this column were put together by me a few years ago, but the facts still hold true. And the message is loud and clear - The ingredients do make a difference.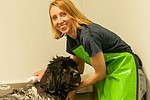 Recently, I wrote a column titled, "One question: Do you really want a dog?" It is certainly something to consider seriously before acquiring a dog.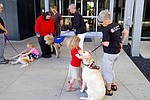 A group from Pet Partners of Prescott will be walking around the courthouse plaza with their partners beginning at 1 p.m. today.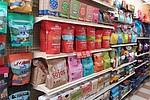 It is always wonderful to get feedback from those who have read this column.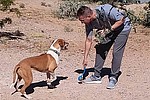 The American Veterinary Medical Association estimates that there are approximately 78 million dogs in US homes.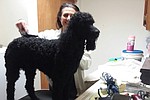 The temperature is rising and the trees are budding. Our pets are shedding like mad and hair is flying. 'Tis the time for a thorough grooming for both dogs and cats.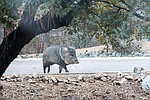 Two weeks ago, I wrote in this column about an Abert's Squirrel, which appeared in my yard, tore apart my dog's toy and ran off with a mouthful of the stuffing.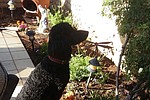 Spring is coming, we hope! And it is a time when lots of families begin to think that it would be great to have a dog. And certainly all the adoption agencies are eager to welcome you.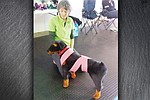 Sage Lewis is a Tellington TTouch Advanced Practitioner for companion animals and people.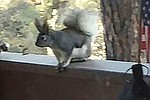 Today I have a tale, not of a dog or other pet, but of a most fascinating creature, the Abert's Squirrel.