Britt Flores is a freelance journalist for The Daily Courier. You can follow her advice on self-care on Twitter @bfloreswrites.
Recent Stories
What an amazing start to our holidays! With snow still on the ground and our courthouse looking as festive as can be with its beautiful Christmas lights, Prescott has certainly donned her best dress for the season!
For this week's article, I actually "crowd-sourced" opinions on my personal Facebook account. In fact, the subject this week is so heated, so vehemently argued and so rooted in foundational values going back generations, that I hesitated for a minute, questioning if I should broach this highly volatile, controversial subject.
I've been paralyzed about what to write this week for two days now. I've gone back and forth between feeling I've been redundant in my articles about self-care, wondering if I should start writing more scientific articles about the effects of aluminum on the human body, and then wondering if anyone really cares?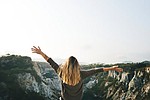 It's another brilliant week as we edge closer and closer to the holidays.
Lately, there has been a huge buzz about the benefits of taking a daily vitamin D supplement, but did you know that specifically dosed, it can help combat the effects of depression and anxiety?
This week, I want to encourage every one of you, my dear readers, to book those doctor appointments you've been putting off.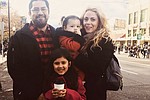 Joe: I'm excited this month to partner with a writing friend and colleague, Britt Flores, who you may recognize as a The Daily Courier column writer. Britt is a PUSD parent with a second grader at Lincoln and a preschool student at PUSD's Discovery Gardens.
These past few days, the weather in Prescott has been glorious.
One of the hardest things for the human ego to do is apologize. Even when it's glaringly apparent that what we've done or said is completely in the wrong, for some people, apologizing is difficult.
School officially started August 3 in the Prescott Unified School District, and we've all heard the saying, "School started this week, which means next week is Halloween, which means that basically it's Thanksgiving and Christmas, so you had better start making cookies and fudge NOW, as well as write down all your New Year's resolutions."