Recent Stories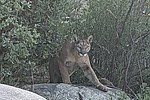 A couple weeks ago, the Arizona Game & Fish Department (AZGFD) euthanized four mountain lions in the Prescott area that had become a threat to public safety. They also went on to defend their decision in a story we published in Thursday's Courier.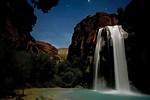 I know all of my loyal readers have been chomping at the bit to read the third and final part of my soul-soothing trip to Havasupai (I'm kidding), so here it is!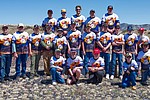 Several members of the Northern Arizona Bird Busters, a local youth trap and skeet club comprised of kids aged 9 through college, recently competed in two different tournaments and placed high in their respective divisions.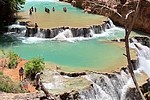 This is Part 2 of my Havasupai trip, and continuing from where I left off, I had just arrived at Beaver Falls on Day 2.
No. 8 Bradshaw Mountain baseball tallied its biggest win in years, not only upsetting No. 1-seed Salpointe Catholic to knock them out of state playoffs, but also doing it in convincing fashion by run-ruling them 12-2 on Saturday, May 6.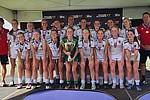 The Phoenix Rising U16 club soccer team, which is made up entirely of girls from Prescott, put together a magical run in the recent Arizona State Champions Cup tournament in Mesa, going undefeated in six games, including a decisive 3-0 win in the championship game on Sunday, April 30.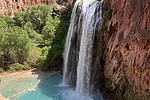 Hello everyone! If you're wondering whether I made it out alive from my trip to Havasupai, the fact that I'm writing this column should answer your question!
Just as warm and pleasant temperatures return to the central highlands of Arizona, the City of Prescott is gearing up to host the 18th annual Whiskey-Off Road, which promises a jam-packed weekend of family fun, tasty food, live concerts and, of course, a bevy of pro and amateur mountain bike races.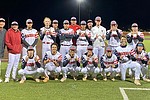 The sweet feeling of killing two birds with one stone.
On paper, Bradshaw Mountain softball is clearly having a better season than their cross-town rivals Prescott considering they have a better overall record and are sitting higher in the 4A Conference rankings.