Recent Stories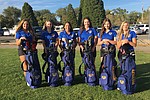 Who would've thunk that a sports program, in only its third year of existence, is already on the verge of qualifying for the state playoffs.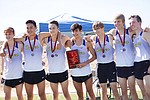 The Bradshaw Mountain Cross-Country Invitational on Saturday featured a 12-team field made up of a dozen local schools. However, it was the Prescott Badgers that shined on the 5,000-meter course at Bradshaw Mountain Middle School.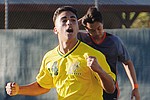 They say it's not about how you start, but how you finish. And for the Roughriders of Yavapai men's soccer, they proved it to a tee in a pivotal match-up on Saturday at Ken Lindley Field.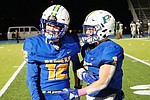 While there is no such thing as perfect, the Badgers might have to disagree after delivering a stellar performance during their 56-0 dismantling of Mohave on Friday night.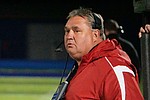 Our Week 9 gameday glance for Friday night's Mingus-Bradshaw Mountain game at Bob Pavlich Field in Prescott Valley.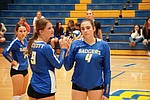 Prescott volleyball was on the verge of claiming the fourth set during its home match against Coconino on Tuesday. With a 25-23 lead, all the Badgers had to do was to score one more point to force a fifth set and prevent them from falling into an even deeper hole in region play.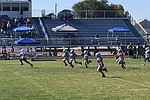 The Prescott Badgers of the mighty mites division (ages 5-8) defeated the Chino Valley Cougars 31-0 during a Northern Arizona Youth Football game on Saturday at Chino Valley High School.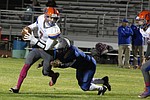 This was the second week in a row that the Cougars had to travel to Kingman for a region game. This was also the second week in a row they ended up falling short due to their inability of holding onto a lead.
The final stretch of the Prescott swim season is upon us and the Badgers made quick work of Wickenburg during their meet on Thursday at the Prescott YMCA.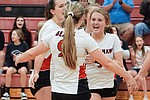 Full speed ahead! Bradshaw Mountain volleyball is showing no signs of slowing down as it swept aside a formidable Youngker team during a 3-0 win on Wednesday.