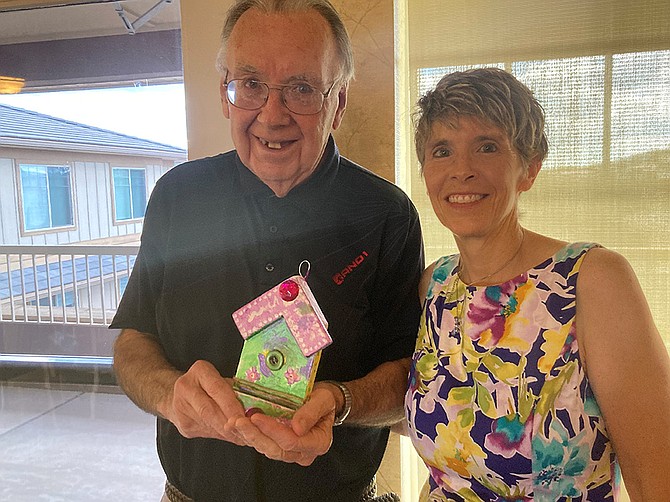 Highgate at Prescott Lakes resident Tom Witherow and his daughter, Krista Witherow, with the first birdhouse wall hanging they crafted together. Krista did the building; Tom did the sanding and fellow residents assisted with the painting of the 22 houses sold at the facility's "Purple Party" and silent auction to benefit the Alzheimer's Association. The birdhouses were to be sold for $10 each. (Nanci Hutson/Courier)
Stories this photo appears in: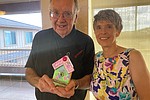 Tom Witherow is a four-decade music educator/percussionist from Minnesota; now retired he's known by his Highgate at Prescott Lakes' neighbors as "Stix" because he regularly carries a set of drumsticks most everywhere he goes.