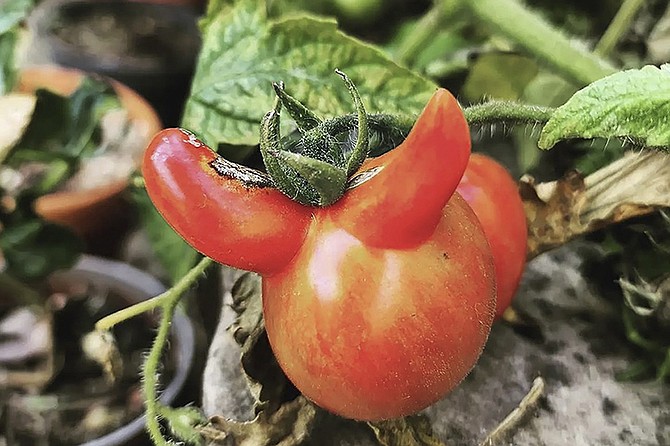 This September 2021 photo provided by Richard Gill shows a tomato with a genetic mutation in North London, England. The anomaly occurs when tomato cells divide abnormally due to hot or cold weather, resulting in an extra segment that develops outside the fruit. In this case, two extra segments have developed, lending the appearance of horns. (Richard Gill @happymrgill via AP)
Stories this photo appears in: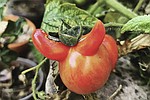 It's that time of year, when some gardeners discover they have a tomato plant that produces mutants. Many look like Squidward. Others are horned. The good news is there's nothing wrong with these deformed fruits.
By JESSICA DAMIANO, Associated Press
September 14, 2023