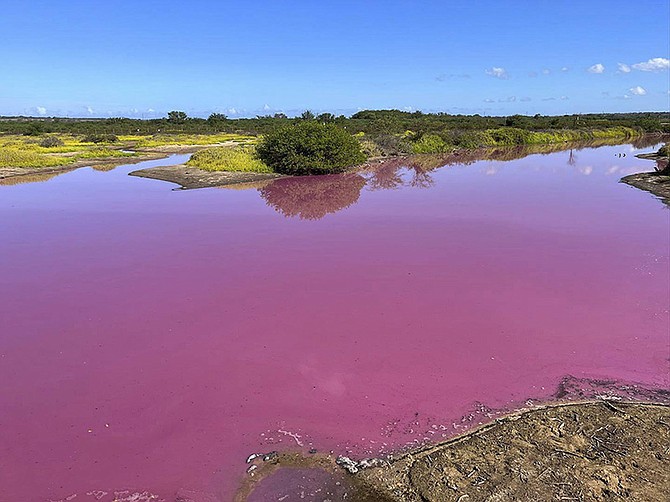 This Nov. 8, 2023, photo provided by Leslie Diamond shows the pond at the Kealia Pond National Wildlife Refuge on Maui, Hawaii, that turned pink on Oct. 30, 2023. Officials in Hawaii are investigating why the pond turned pink, but there are some indications that drought may be to blame. (Leslie Diamond/AP)
Stories this photo appears in: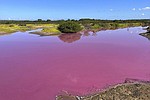 HONOLULU (AP) — A pond in Hawaii has turned so bubble-gum pink it could be from the set of "Barbie," but the bizarre phenomenon is no cause for a dance party. Drought may be to blame for the strange hue, scientists say.