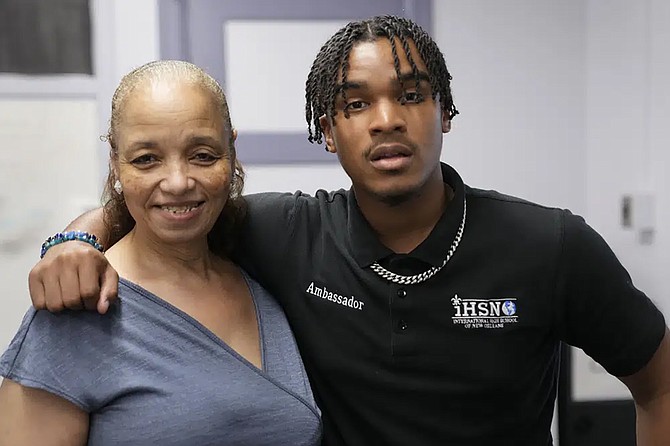 Dennis Maliq Barnes poses with Denise James, his high school college counselor, after an interview with the Associated Press, at International High School of New Orleans in New Orleans, Thursday, April 27, 2023. To date, Barnes has been accepted into 175 colleges and universities and has been offered a total of more than $9 million in scholarships from close to 130 schools. Officials at the school are trying to determine if Barnes has set a record for U.S. high school students. (Gerald Herbert/AP)
Stories this photo appears in: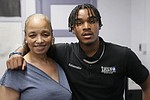 He is a senior at 16. His grade point average is 4.98. Even before graduating from high school, he has earned 27 college credits and, perhaps the most impressive numbers of all, he has scholarship offers from around 130 colleges and universities that, as of Thursday, totaled more than $9 million.