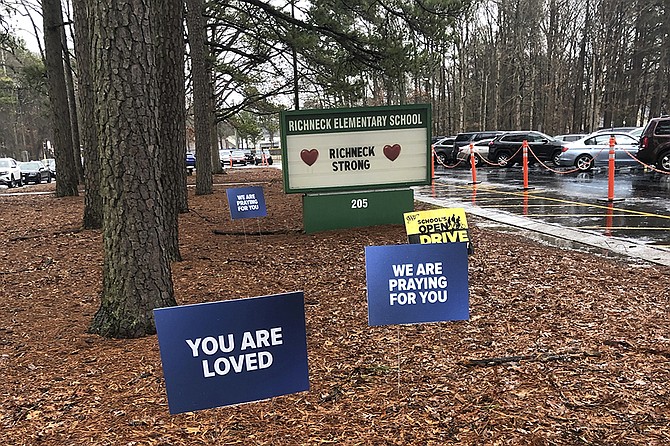 With the Richneck Elementary School in Newport News, Va., set to reopen next week after a 6-year-old boy shot his teacher on Jan. 6, 2023, students and their families were invited to an open house at the school Wednesday, Jan. 25, 2023. The students visited with staff and participated in activities. They were greeted by signs reading, "YOU ARE LOVED," "WE LOVE YOU" and "RICHNECK STRONG." (/Denise Lavoie/AP)
Stories this photo appears in:
The fallout from the shooting of a teacher by a 6-year-old student in Virginia has prompted a staff shakeup in the Newport News school district.
By DENISE LAVOIE Associated Press
January 27, 2023