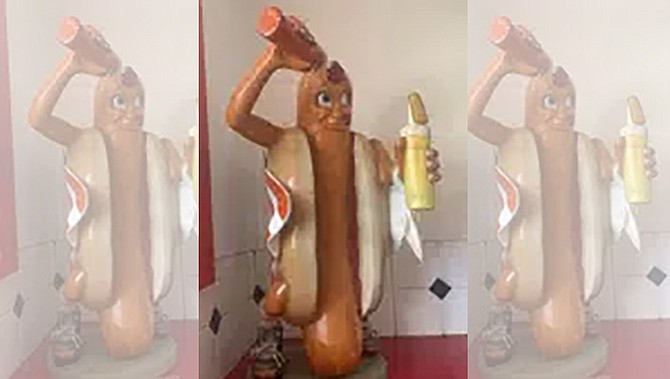 A statue of a hot dog is shown at the Dairy Winkle restaurant, April 14, 2022, in the Campbells Creek section of Charleston, W.Va. The Kanawha County Sheriff's Office says the statue, which was stolen from the business during a break-in sometime after a Jan. 11, 2023, fire, has been returned. (Lori Kersey/Charleston Gazette-Mail via AP)
Stories this photo appears in: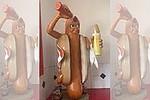 The owner of a restaurant, which was heavily damaged by fire, has his coveted hot dog statue back.