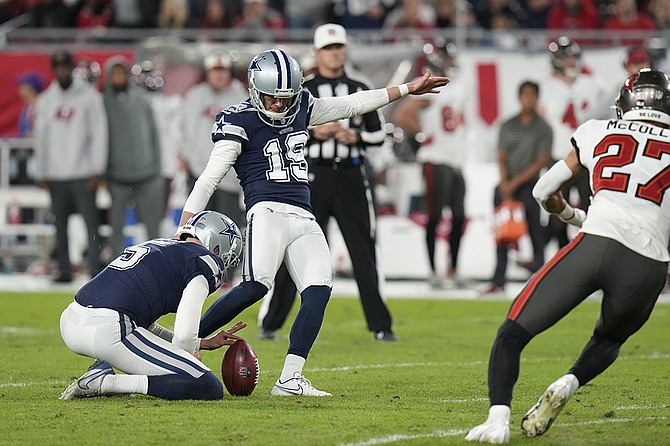 Dallas Cowboys place kicker Brett Maher (19) against the Tampa Bay Buccaneers during an NFL wild card playoff football game Monday, Jan. 16, 2023, in Tampa, Fla. Maher made dubious NFL history by missing his first four extra-point attempts. (Chris O'Meara/AP)
Stories this photo appears in:
It's been quite the interesting past few weeks in the NFL. I've been watching football for about 50 years now, and things have happened recently that I, and many others, have never seen.