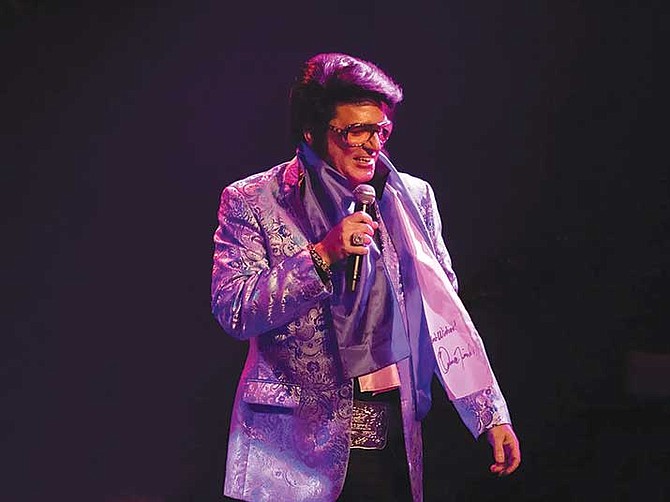 Project Presley: Beyond 1977 gives audiences a glimpse into what an Elvis Presley concert may have been like had he survived that fateful day in Aug. 1977 and continued to perform. (Chance Tinder/Courtesy)
Stories this photo appears in:
Have you ever wondered where Elvis' career may have taken him had his health recovered in 1977 and he lived to record more music and perform more shows? Beyond '77 starring Chance Tinder gives us a glimpse into what a healthy, 50-year-old Elvis Presley concert would have felt like.