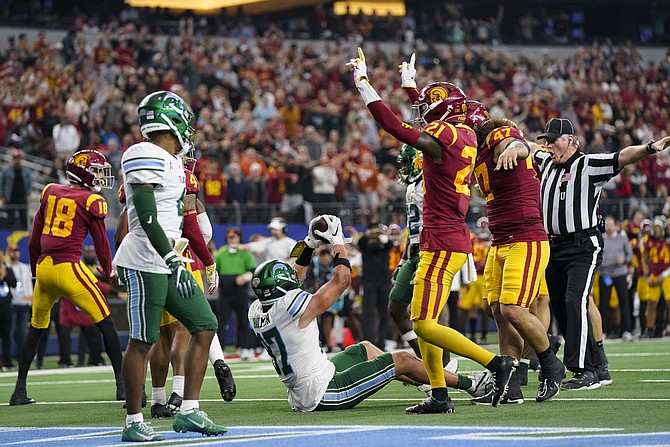 Tulane tight end Alex Bauman (87) catches a pass in the end zone during the second half of the Cotton Bowl NCAA college football game against Southern California, Monday, Jan. 2, 2023, in Arlington, Texas. The catch was ruled incomplete. The call on the field was later overturned and ruled a touchdown. (Sam Hodde/AP)
Stories this photo appears in:
Tulane tight end Alex Bauman caught a 6-yard touchdown from Michael Pratt with 9 seconds left to finish off a frantic finish by the 14th-ranked Green Wave in a 46-45 win over No. 8 Southern California in the Cotton Bowl.