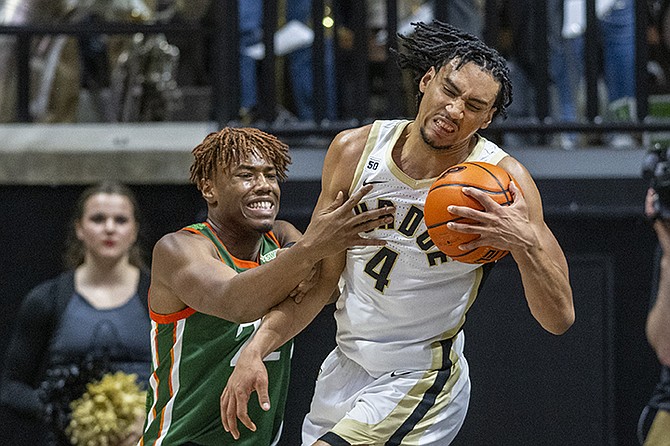 Florida A&M forward Saiyd Burnside, left, attempts to strip the ball from Purdue forward Trey Kaufman-Renn (4) during the second half of an NCAA college basketball game Thursday, Dec. 29, 2022, in West Lafayette, Ind. (Doug McSchooler/AP)
Stories this photo appears in: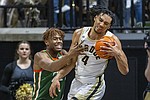 Purdue solidified its No. 1 ranking in The Associated Press men's college basketball poll following UConn's first loss of the season, while No. 23 Charleston moved into the rankings for the first time in 20 years.
By JOHN MARSHALL, AP Basketball Writer
January 2, 2023