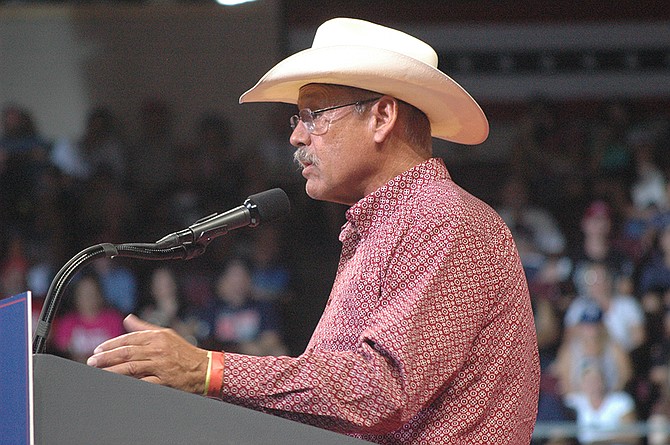 Mark Finchem speaks at a "Save America" rally in Prescott Valley July 22, 2022. Finchem has dropped his appeal of a judge's decision to dismiss his challenge to the 2022 election for secretary of state. (Tim Wiederaenders/Courier file photo)
Stories this photo appears in: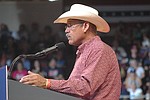 Concluding there's probably no legal path to victory, Mark Finchem has dropped his bid to overturn the 2022 race for secretary of state.