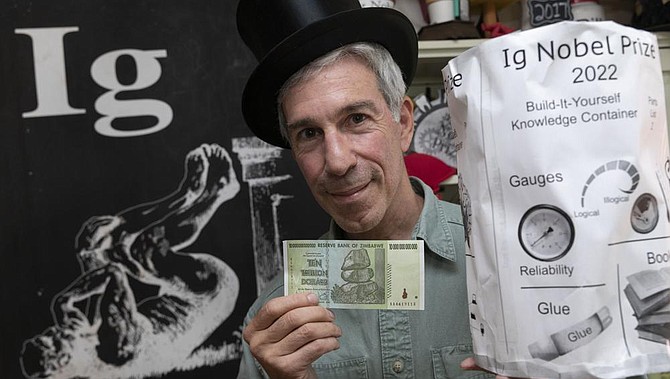 Master of Ceremonies Marc Abrahams poses with the 2022 Ig Nobel prize at his office in Cambridge, Mass. The prize was emailed in advance to the winners with instructions for self-assembly. The annual prize ceremony on Thursday, Sept. 15, 2022, was for the third year in a row a prerecorded affair because of the lingering effects of the coronavirus pandemic. (Michael Dwyer/AP)
Stories this photo appears in: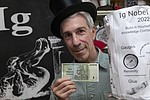 The sex lives of constipated scorpions, cute ducklings with an innate sense of physics, and a life-size rubber moose may not appear to have much in common, but they all inspired the winners of this year's Ig Nobels, the prize for comical scientific achievement.