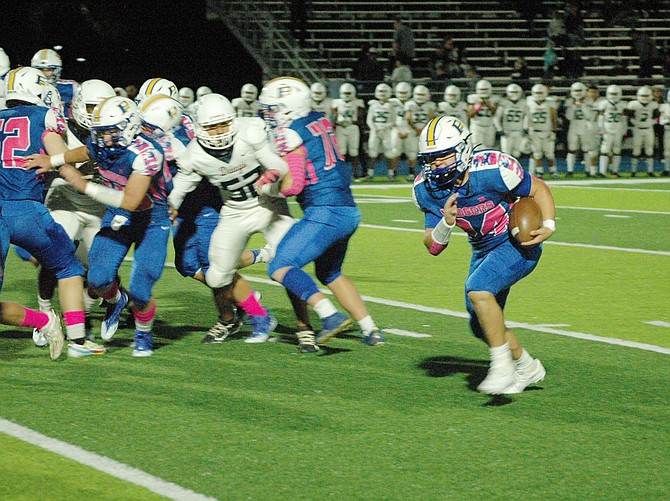 Prescott High School senior Cody Leopold (No. 24) gets out from behind the line for one of his runs against the Sierra Linda High School Bulldogs on Friday, Oct. 7, 2022, in Prescott. (Tim Wiederaenders/Courier)
Stories this photo appears in: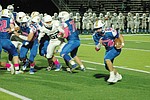 Lightning didn't strike, but the lights at Prescott High's Bill Shepard Field went out Friday night – at least three times – bringing the Badgers' Homecoming game to a halt tied at 20-20 with 3:07 remaining in the second quarter.