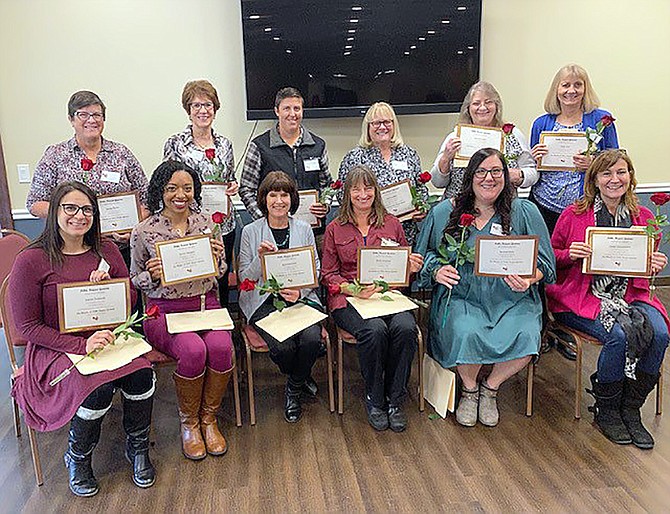 Ashley Tetreault, Rachel Chunglo, Jane Robertson, Shelly Helmken, Rachael Holly, Ginger Flaumenhaft.2nd row L to R: Laurie Marley, Cindy Foss, Anika Van Orden, Lori Stuckman, Debbie Griffin, Heidi Wolf. Not pictured: Dr. Mary Ellen Halvorson, Kelsey Secor, Whitney Williams. (Courtesy)
Stories this photo appears in: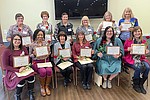 Delta Kappa Gamma hosted its Education Honors breakfast for 15 area female educators on Nov. 5 at the Stoneridge Community Center in Prescott Valley.