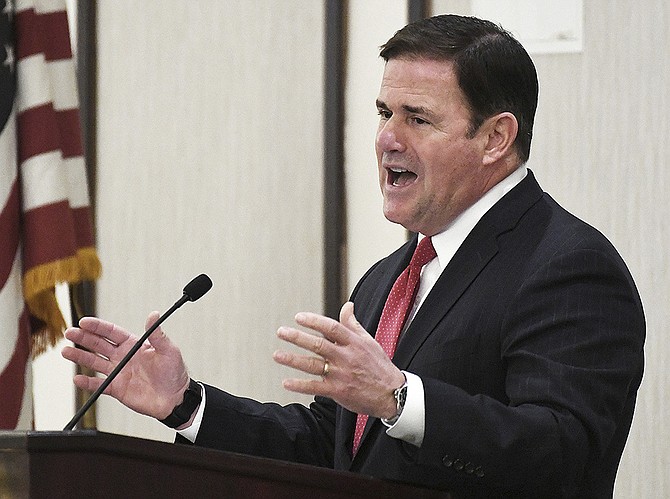 Arizona Gov. Doug Ducey (Randy Hoeft/AP)
Stories this photo appears in: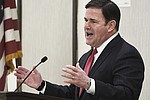 Beaten back two years in a row, Gov. Doug Ducey may make one more stab at enacting legislation to allow parents and school officials ask judges to take guns away from people who are a danger to themselves or others.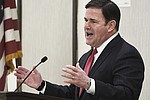 Gov. Doug Ducey said Wednesday his self-proclaimed "pro-life'' position covers only abortions and not executions — even those carried out in the name of the state.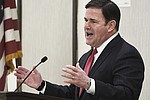 Arizona Gov. Doug Ducey has signed legislation that will prevent temporary medical licenses issued under his coronavirus executive orders from immediately becoming invalid if he ends the state of emergency he issued two years ago.
By BOB CHRISTIE, Associated Press
March 26, 2022