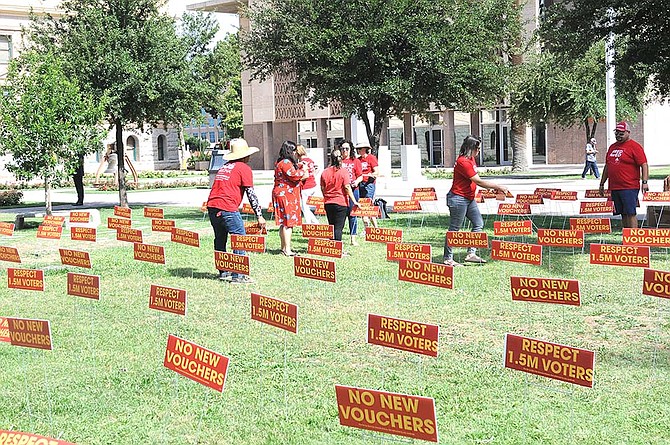 Members of Save Our Schools Arizona erect signs on the lawn at the State Capitol Wednesday, June 22, 2022, urging lawmakers to reject universal vouchers and honor the will of voters who four years ago voting against expansion. (Howard Fischer/Courtesy)
Stories this photo appears in: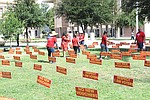 State representatives voted Wednesday to let any Arizona youngster get state funds to attend a private or parochial school. The party-line vote for universal vouchers for all 1.1 million students came even after the Republican majority removed the one bit of accountability that had been inserted in the original plan.