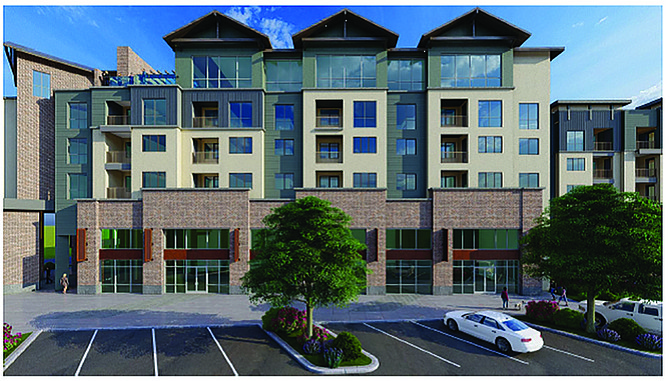 An artist's rendering of a front-facing view of the exterior of Legado, a mixed-use apartment and commercial complex on the southwest corner of Florentine Road and Main Street in Prescott Valley. Groundbreaking has begun and the project is scheduled for completion in 2024. (Fain Signature Group/Courtesy)
Stories this photo appears in: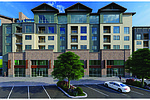 Prescott Valley-based developer Fain Signature Group has broken ground on Legado, a 329-unit apartment and commercial project scheduled to open in 2024 on the southeast side of the Florentine-Glassford Hill roads intersection.