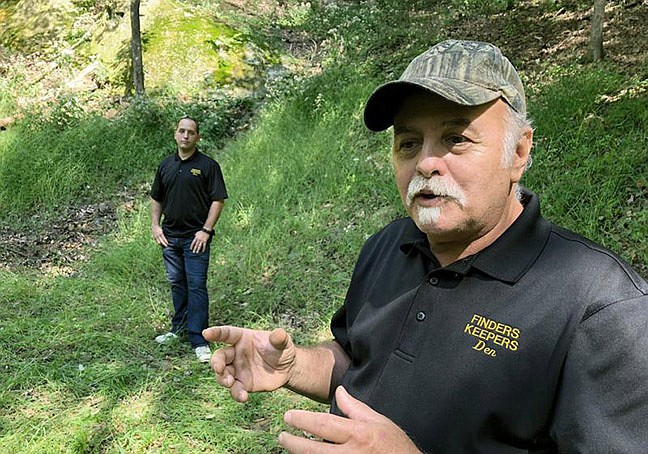 This Sept. 20, 2018 photo shows Dennis Parada, right, and his son Kem Parada at the site of the FBI's dig for Civil War-era gold in Dents Run, Pa. Government emails released under court order show that FBI agents were looking for gold when they excavated Dent's Run in 2018, though the FBI says that nothing was found. The treasure hunters have filed suit against the Justice Department over its failure to produce documents related to the FBI's 2018 search for Civil War-era gold at the remote woodland site. (Michael Rubinkam/AP, File)
Stories this photo appears in:
Treasure hunters who believe they found a huge cache of fabled Civil War-era gold in Pennsylvania are now on the prowl for something as elusive as the buried booty itself: government records of the FBI's excavation.