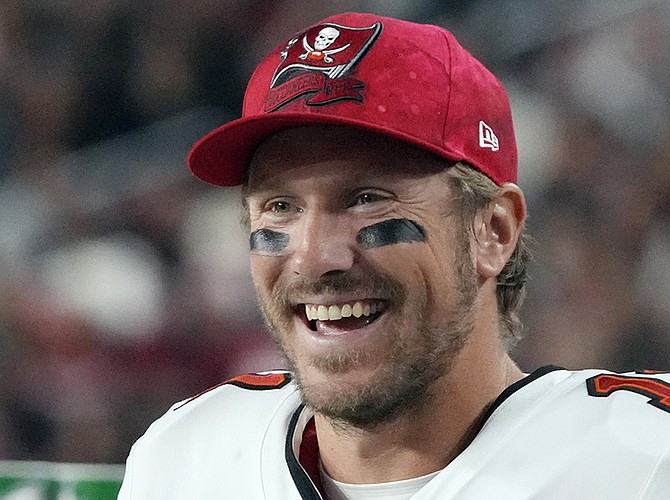 Tampa Bay Buccaneers quarterback Blaine Gabbert (11) during the second half of an NFL football game against the Arizona Cardinals, Sunday, Dec. 25, 2022, in Glendale, Ariz. Gabbert helped rescue four people whose helicopter crashed into the Hillsborough Bay after it lost power. The Tampa Police Department said Friday, Dec. 30, 2022, that Gabbert had been riding on a jet ski with his two brothers on their own water vehicles in the bay south of Tampa Thursday evening when they spotted the helicopter broken up into pieces in the water. (Rick Scuteri/AP)
Stories this photo appears in: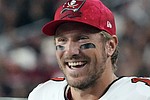 Tampa Bay Buccaneers backup quarterback Blaine Gabbert became an unexpected hero when a helicopter crashed into a bay. Gabbert and his two brothers were on jet skis Thursday when they heard a "faint noise" on the water.