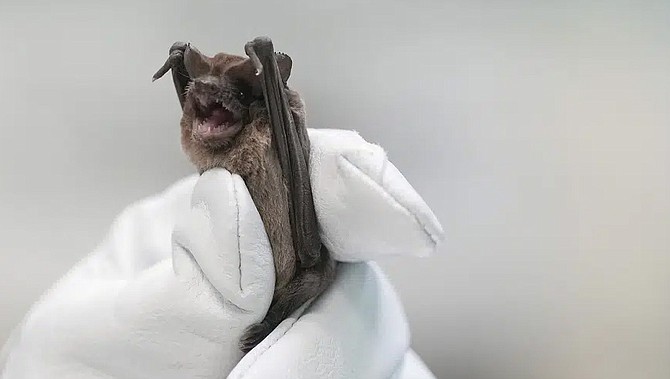 Mary Warwick, wildlife director for the Houston Humane Society, holds a Mexican free-tailed bat as it recovers from last week's freeze on Tuesday, Dec. 27, 2022 in Houston. The freezing temperatures caused the bats to go into hypothermic shock, lose their grip on their habitat and fall to the ground. Over 1,500 bats were rescued from the Waugh Street Bridge and in Pearland since Friday. (Elizabeth Conley/Houston Chronicle via AP)
Stories this photo appears in:
Nearly 1,600 bats found a temporary home this week in the attic of a Houston Humane Society director, but it wasn't because they made it their roost.