Grand Falls (Aaron Valdez/Courier)
Stories this photo appears in: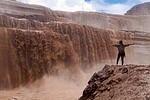 As many of you may know, I'm an avid hiker and enthusiast of nature. I love venturing into the great outdoors and exploring new places, but the rise of social media has forever shaped the hiking community.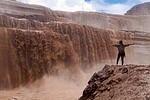 I recently had the pleasure of checking off another adventure on my Arizona bucket list.