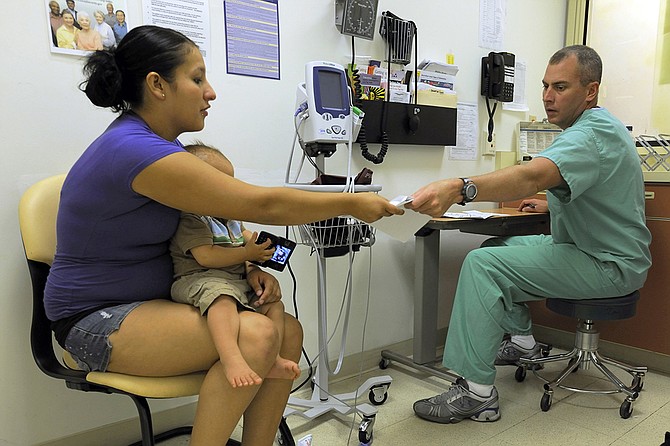 Health care advocates say that expanded outreach and longer enrollment periods are helping get the word out to people that they may be able to get free or low-cost insurance under the Affordable Care Act. An Oklahoma Army National Guard sergeant meets with a patient in California in this 2009 file photo. (Photo by Capt. Geoff Legler/Oklahoma Army National Guard)
Stories this photo appears in: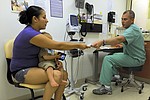 More than 40,000 Arizonans signed up for Affordable Care Act health insurance in the six-month special enrollment period earlier this year, and advocates expect the numbers to keep rising in the enrollment period that opens next month.
By Diannie Chavez Cronkite News
October 22, 2021