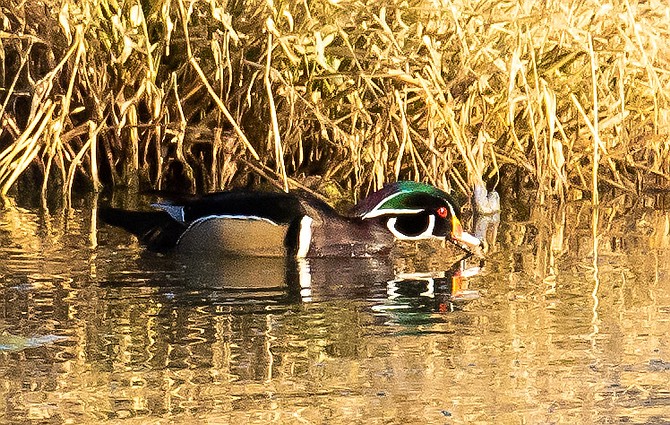 A male wood duck from our bird walk last Saturday at the Sundog Ranch Road Wastewater ponds. (Ken Werner/Courtesy)
Stories this photo appears in:
We have had such a lovely fall! Our daytime temperatures have consistently been running slightly above normal, and our morning low temperatures have been fairly mild. While it has been dry, our lack of precipitation is not unusual for this time of year, as October and November are generally dry months.