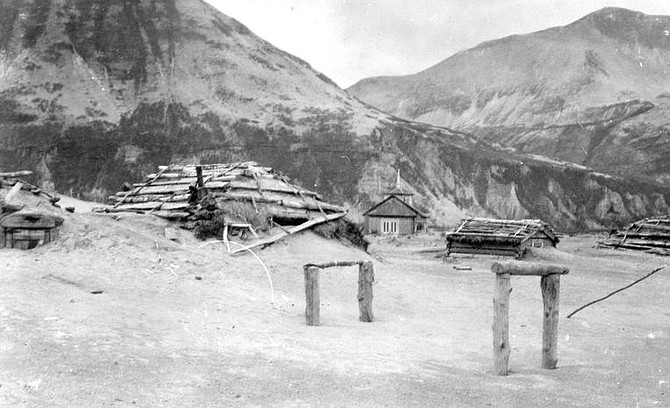 This June 1912 photo shows ash drifts around Katmai village's then-new Russian Orthodox church after the eruption of Novarupta Volcano in Katmai National Park and Preserve in Alaska. An unusual alert was issued by volcano scientists Wednesday, Nov. 17, 2021, warning that an ash cloud was headed toward Alaska's Kodiak Island. The ash is from the powerful 1912 eruption of Novarupta, a volcano on the Alaska Peninsula that dropped volcanic ash that is still visible today. (G.C. Martin/U.S. Geological Survey via AP, File)
Stories this photo appears in: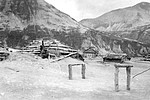 Volcano scientists issued an alert Wednesday, warning that a cloud of ash — from an eruption more than century ago — was headed toward Alaska's Kodiak Island.